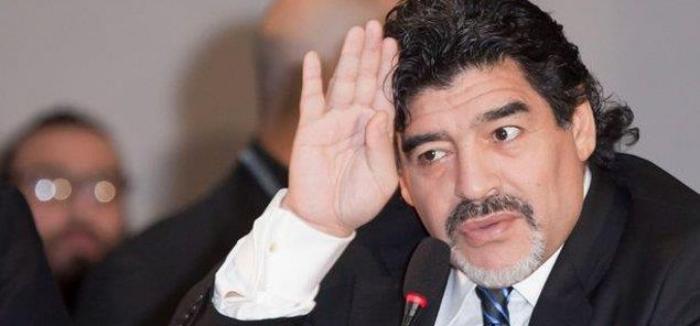 Argentine football great Diego Maradona has launched a blistering tirade on Sepp Blatter, accusing the embattled FIFA president of plunging the world football's governing body into an unprecedented crisis.
Maradona also had harsh words for Michel Platini, saying that the UEFA president's appointment as the football chief would be a farce in view of his close relation with Blatter.
"Blatter did a lot of harm to football and with Platini it's a farce. They pretend to be separated, one at FIFA and the other at UEFA, while in fact they were always side by side," he told Naples-based television station PiuEnne.
"If we want a transparent FIFA, we cannot vote for Platini who has been close to Blatter, who taught him how to steal," the 1986 World Cup winner added.
Platini is considered as the favourite to succeed the outgoing Blatter as FIFA president in the February election.
Meanwhile, Maradona backed Prince Ali of Jordan to win the election for FIFA presidency.
"If he should win the election, I will be at his side as vice-president," he remarked.
Blatter, who was re-elected for a fifth term in May as president, stood down from the position amidst an investigation into corruption charges.
FIFA's reputation has been severely tarnished after 14 sports marketing executives and football officials, including several from Zurich-based FIFA, were indicted by the United States in late May over corruption charges.
-ANI