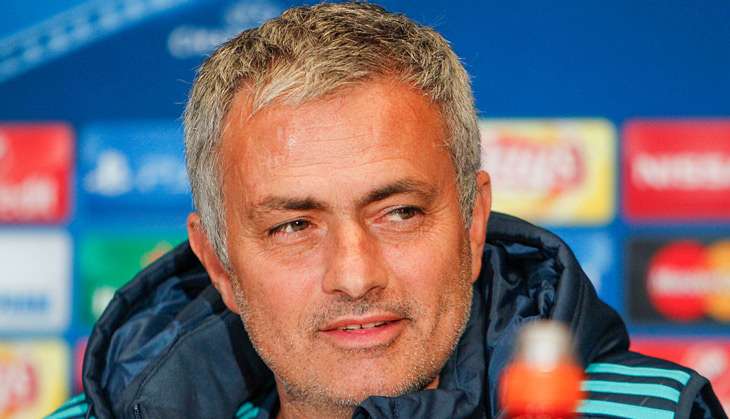 Manchester United manager Jose Mourinho has risked a new run-in with the English football authorities by claiming he is judged by a different set of rules to rival managers.
He hit out at perceived inconsistencies in a cryptic post-match press conference after seeing his side held to a goalless draw by Hull City at Old Trafford in the Premier League on Wednesday.
Mourinho seemed angry at referee Mike Jones's failure to clamp down on what he saw as Hull's time-wasting or show visiting striker Oumar Niasse a second yellow card for a high challenge on Marcos Rojo.
But when asked for his views on the officiating, Mourinho replied: "Don't ask me questions that I cannot answer."
He went on to allude to his own stadium ban last season, during his time as Chelsea manager, and the recent behaviour of his Arsenal counterpart Arsene Wenger and Liverpool rival Jurgen Klopp.
Wenger was hit with a four-game touchline ban for pushing the fourth official, while Klopp revealed he had apologised after screaming in the fourth official's face during his side's 1-1 draw with Chelsea.
"You know clearly that I am different," Mourinho went on.
"I am different. The rules for me are different.
"I am different in everything. I watched my team play in a hotel (when banned), I was forbidden to go to the stadium, my assistant had a six-match stadium ban and he didn't touch anyone.
"Yesterday (Tuesday), one fourth official told a manager: 'I enjoy very much your passion, so do what you want to do.'
"Today I was told sit down or I have to send you to the stands, so everything is different for me.
"So don't ask me questions that put me in a difficult situation. To end the story, I just want to say the simple: 0-0, a great point for them, congratulations.
"It's a bad point for us. We have to keep going because we have another game for the weekend."
Mourinho then walked out of the Old Trafford press room without taking questions about defender Phil Jones, who limped off in the second half with an apparent hamstring injury.
He had earlier walked out of a television interview after less than two minutes.
--PTI