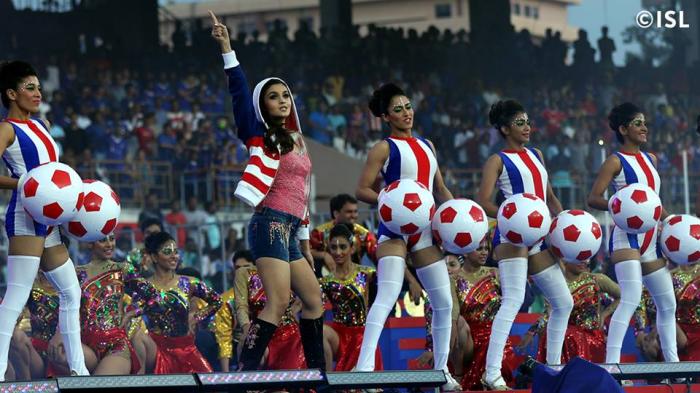 The much-anticipated second season of the Indian Super League got underway in Chennai on Saturday, 3 October, with Chennaiyin FC taking on Atletico de Kolkata at the city's Marina Arena ground. In a game marred by individual errors from players of the home team, defending champions Atletico ran away with all 3 points after a narrow 3-2 win.
For Atletico, Helder Postiga scored twice and Valdo once; while Jeje and Elano scored one goal each for Chennaiyin. However, while the football fans in the country were treated to a thrilling game of football to kick start the ISL season, the opening ceremony of the event was what the country's media seemed to be talking about on Saturday evening.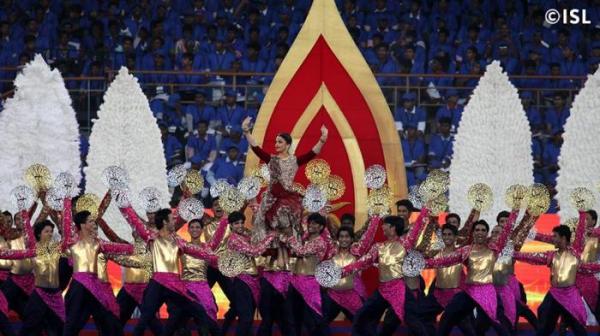 In typical Indian style, the B-town's who's who flew down to Chennai to enthrall crowds at the opening ceremony of a sports event. Alia Bhatt kicked things off with a brief performance, before the likes of Aishwarya Rai, Arjun Kapoor and A R Rahman took the stage. Eventually, 'philanthropist' Nita Ambani took the to the stage to deliver her speech, as the ceremony drew to a close, much to the relief of those eagerly waiting for the football action.
Spot the footballer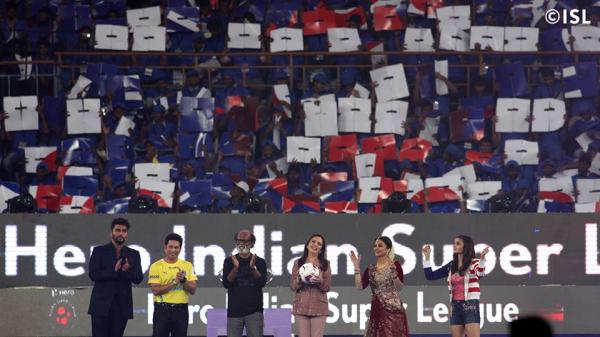 The only problem, however, was that there was no footballer, from the past or present, to be seen in the opening ceremony of an event that is being projected as the 'birth of a footballing nation' by its organisers. Even top brass members of the All India Football Federation (AIFF), including Praful Patel, were conspicuous by their absence.
One couldn't help but cringe as the national media went overboard over the entire gimmick. Even the official press release sent by the event's PR team was titled "Hero ISL 2015 kicks off to a glittering start: Superstars Rajinikanth, Aishwarya Rai Bachchan , Alia Bhatt, sizzle; dazzle audience at the stunning Hero ISL 2015 Opening Ceremony".
For the average football fan, it was difficult to see how the ceremony had anything to do with football. More than anything else, it showed that India still needs its Bollywood and cricketing stars to advertise a sport that isn't cricket. At a time when Indian football lies in a state of crisis, all it took was a bevy of superstars to convince everyone that all was well with the sport in the country.