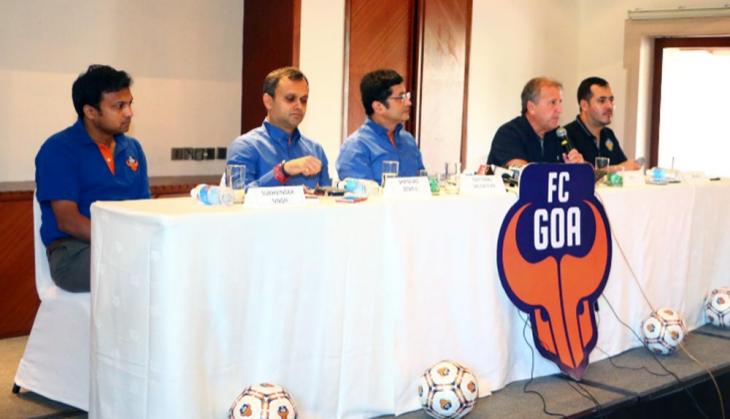 Indian Super League franchise FC Goa have been slapped with a heavy punishment for their involvement in the fracas following the final whistle of the 2015 final.
On 20 December 2015, FC Goa lost a closely-contested final by a scoreline of 3-2 to Chennaiyin FC.
The events after the game, however, were marred with altercations between the owners of FC Goa and a few opposition players and staff. The club also boycotted the post-match presentation ceremony following the events.
Chennaiyin FC star Elano was arrested after the game following a complaint lodged by the Goa owners, but a video later raised questions about the charges of assault lodged against him.
Following complaints made by Chennaiyin FC, the five-member ISL regulatory commission came down heavy on FC Goa with a slew of fines on Thursday, 5 May.
The sanctions
A Rs 11 crore fine for the club.
Two-year and three-year bans for co-owners Shrinivas Dempo and Dattaraj Salgaocar, respectively.
A 15-point penalty for the club for the 2016 season of ISL.
Out of the financial penalty, Rs 10 crore will be paid to Football Sports Development Limited (FSDL), the IMG-Reliance subsidiary that runs the ISL. The remaining Rs 1 crore will be paid by the club to Chennaiyin FC.
The sanctions come after the All India Football Federation (AIFF) Disciplinary Committee, earlier this year, charged FC Goa with team misconduct, offensive behaviour and threats under articles 53, 58 and 60, respectively.
The fallout
FC Goa are expected to appeal against the sanctions within the next few days. As things stand, the club's hopes of making it to the semi-finals of the next season already look bleak following the docking of 15 points.
A source close to the club told Catch, "The first two seasons have been financially taxing for all the franchises. FC Goa will now lodge an appeal against the fines. If the quantum of punishment is not lessened, then the owners will have to make a decision regarding the future course of action."