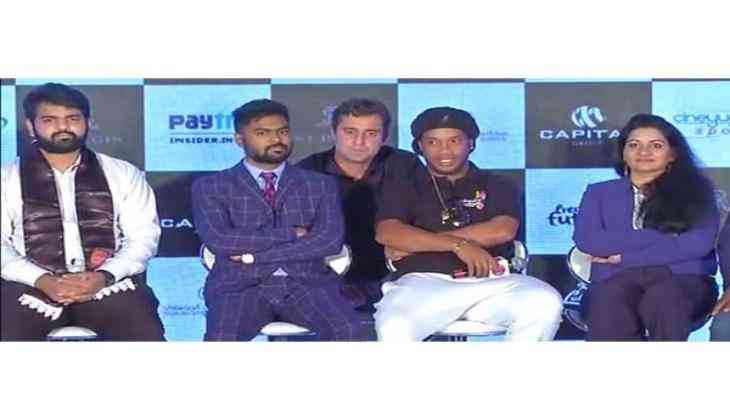 Brazilian football superstar Ronaldinho on Friday said Fustal, the 5-a-side indoor version of football, is "very quick and easy to fall in love with".
Having played the first season, Ronaldinho extended his association with Premier Futsal in India.
"Every sport definitely helps, but Futsal especially is very easy to fall in love. It's very dynamic, so every child that start (starts) to play, it's very quick to fall in love and for sure, it will help in the development of the youth," said the former FIFA Ballon d'Or winner.
"I believe it will (help in the growth of football), especially after the success from last year. Not only football, but the success of this event will also support all of the other sports to grow," he added.
The maverick's phenomenal 5-goal-haul against Paul Scholes' Bangalore 5's last year is still fresh in the memory of Futsal fanatics in India.
The two-week long league will begin on September 15 and its matches will be held in Mumbai, Delhi, Bengaluru and Dubai.
Dubai will host the semi-final and final matches.
-ANI