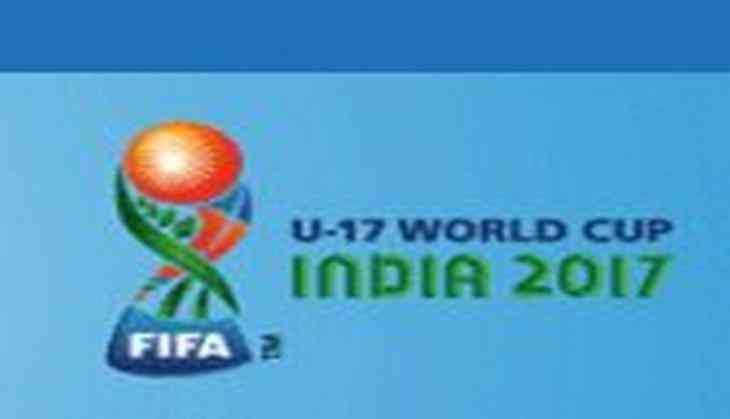 FIFA U-17 World Cup 2017: Team India lose 0-3 to USA in opener
In a major setback to team India who are taking part in FIFA U-17 World Cup for the first time, have been defeated by USA kicking off their campaign in the biggest football event on a poor note in their opening Group A clash at the Jawaharlal Nehru Stadium.
In the early minutes of the first half, India saw the efforts go off-target after USA started putting pressure on Indian goalkeeper Dheeraj Moirangthem.
As early as in the 10th minute of the match, USA was awarded a free-kick after the hosts committed a foul.
However, the boys in blue successfully managed to defend Josh Sargent's free kick.
Latse on, India were awarded the first corner of the game when Aniket Jadhav tries to cut into from the right.
However, the hosts failed to convert it into a goal.
It was in the 30th minute of the game when USA put themselves ahead courtesy Josh Sargent, who successfully converted the penalty into a goal which wad awarded to him after he was tripped by Jitendra Singh.
India went into the second half 0-1 down against a dominant USA.
The visitors started the second half with enhanced energy and enthusiasm.
Two minutes into the second half and USA had already made two attacks.
However, Dheeraj displayed a calm and composed performance to avoid giving the visitors a further lead.
In the 51st minute, USA doubled their lead through Chris Durkin scores just seven minutes into the second half.
Though, India's star forward Komal Thotal created multiple chances and impressed the home side with his skills, USA survived the scare and started a counter-attack.
Andrew Carleton eventually pulled back the third goal for his side just six minutes before the full time to give the visitors 3-0 lead after India hit the crossbar.
Despite the defeat, the Indian colts have certainly shown they can compete at the highest level.
The Indian Colts will now lock horns with Colombia on October 9, followed by their final group game against Ghana on October 12 respectively at the same venue.
-With ANI inputs