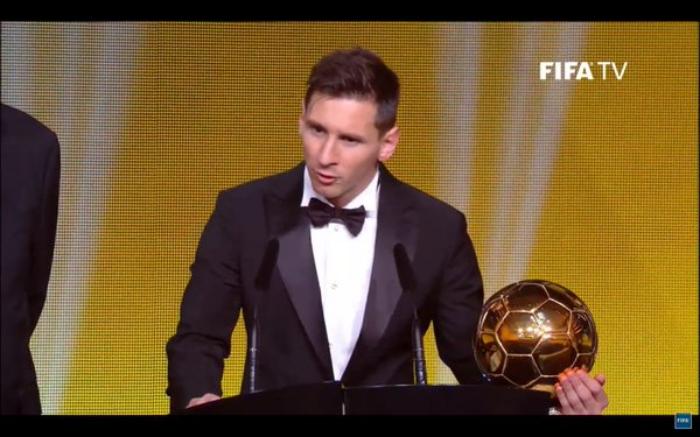 Barcelona's Argentine superstar Lionel Messi has been named as the 2015 Ballon d'Or winner by FIFA at the gala evening organised by the world governing body in Zurich on Monday, 11 January.
Messi, who had a trophy-laden year at Barcelona, having led the club to a memorable treble last season, was ranked top with 41.33 per cent votes, ahead of second-placed Ronaldo with 27.76 per cent votes and third-placed Neymar with 7.86 per cent votes.
This is the fifth occasion Messi that has been crowned with the most prestigious individual award in club football, a record that may take a long time to be broken.
Reflecting on his win, Messi said, "This very special moment for me, here again, winning Ballon d'Or again after watching Cristiano Ronaldo win the last two years."
"I'd like to thank football for everything it is has given me, good or bad, to help me grow in this life," he added.
Lloyd, Enrique and Ellis win top prizes
Meanwhile, Carli Lloyd, who helped USA to a record-third Women's World Cup title last year, was crowned with the FIFA Women's Player of the Year award.
Barcelona manager Luis Enrique's treble-winning exploits saw him lift the FIFA Coach of the Year crown, while USA women's national team coach Jill Ellis won the FIFA Women's Coach of the Year award.
On the other hand, Brazilian Wendell Lira was awarded the FIFA Puskas Award for the best goal of the year for his acrobatic goal for Goianesia in Brazil's Goiano.