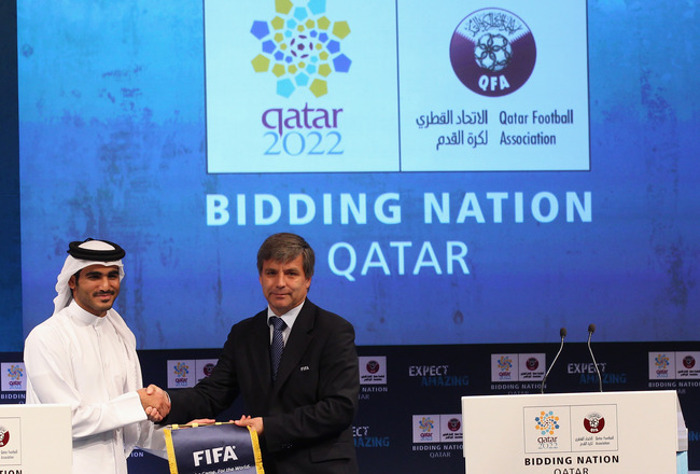 After deciding to switch the 2022 World Cup from June-July to avoid Qatar's summer heat, FIFA's Executive Committee on 25 September confirmed the football mega event will start on 21 November, kicking off a 28-day tournament that will finish on 18 December.
The all-important final will be played on 18 December - Qatar's national holiday. A 28-day World Cup, the shortest since 1998, is four fewer than usual and is designed to cause less disruption to clubs and leagues that must shut down for several peak mid-season weeks.
FIFA president Sepp Blatter was also set to hold a news conference at the Executive Committee meeting in Zurich today, but the news conference was cancelled without any reason. Blatter had been due to face the media in his first news conference since the suspension of FIFA's secretary general Jerome Valcke over allegations that he profited from the sale of tickets.
According to the World Cup schedule, the football clubs will be forced to release their players for the 32 participating teams by 14 November - one week before the opening game. The international match dates, continental championships qualifiers and friendlies, that were typically scheduled in October will now be moved forward four months.
The FIFA task force, led by Sheikh Salman bin Ebrahim Al-Khalifa, had earlier ruled out the possibility of playing the tournament in May and said a clash with the Winter Olympics, held in January, would be undesirable.