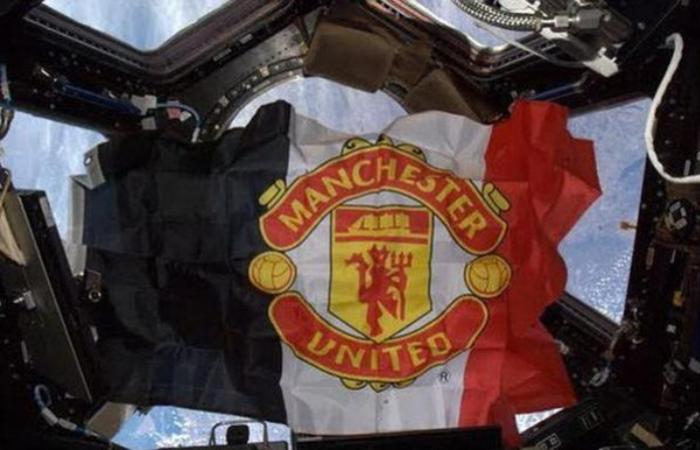 Manchester United went through a torrid time at the Emirates Stadium on Sunday, 4 October, as rivals Arsenal dished out an outstanding attacking display to beat the Mancunian side 3-0 at home. United were slow off the blocks, and conceded all three goals inside the first 20 minutes, as the Gunners romped to a comfortable victory.
However, while watching the club go down tamely to their fierce rivals must have been a difficult experience for all the United fans across the world, there is some news to cheer up the Red Devils this morning.
Steve Swanson, a NASA astronaut who was the flight engineer in the Soyuz TMA-12M spacecraft, which was flown to the International Space Station in 2014, took a Manchester United flag with him to make the journey in space as the spacecraft orbited around Earth last year.
Soyuz TMA-12M, which flew in space for 169 days, carried the flag throughout the duration, and brought it back to Earth upon its return in September, 2014. It is learnt that Alexey Yakovlev, a United fan from Russia, was the one to have handed the flag to his friend Swanson ahead of the latter's trip to space.
Yakovlev received a special certificate of authenticity confirming that the flag had been flown on ISS expeditions 39 and 40 aboard the Soyuz TMA-12M spacecraft.
"I decided to send the MUFC flag to bring some space energy to the club. I am very proud of what I did because United means a lot to me. We've waved our flag up in space - nobody can make it any higher!" Yakovlev told the Red News fanzine.
The flag has now been handed back to Yakovlev, who intends to present it to Manchester United officials when the English club visits Moscow to take on CSKA in the UEFA Champions League on 21 October.