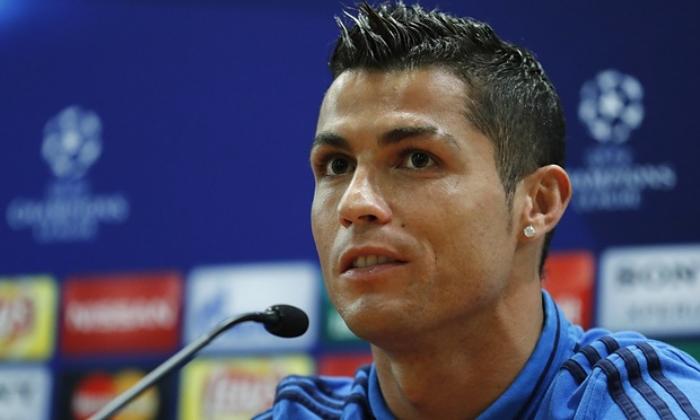 Cristiano Ronaldo reacted angrily in a press conference when asked about Messi\'s penalty pass to Luis Suarez and his lack of goals playing away from home.
Ronaldo challenged journalists to name one player who has scored more away goals than him in the La Liga since he joined Real Madrid before walking out.
Madrid is currently third in the La Liga table, behind Atletico Madrid and Barcelona.
Real Madrid star Cristiano Ronaldo angrily walked out of a press conference after being asked about his recent lack of away goals.
The Portuguese international was addressing media ahead of the Real's last 16 first-leg tie with AS Roma in the Champions League.
When asked about his away-goal drought since Real's 2-0 La Liga victory at Eibar on November 29, a visibly upset Ronaldo responded by asking reporters to name one player who has scored more away goals than him.
"No answer? OK. Thank you everyone," he added, before excusing himself from the news conference.
Ronaldo, who has scored 32 goals in all competitions so far this season, has struggled to find the net in his last four away games since his goal against Eibar.
Earlier this season, the star striker set a new Champions League record by scoring the most goals (11) in the group stage.
ANI