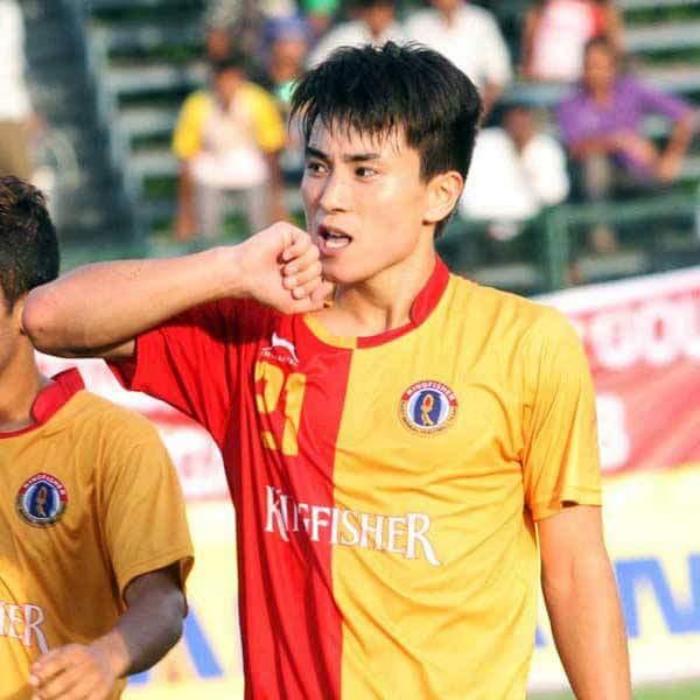 East Bengal produced a thoroughly professional display on Sunday, 6 September, as they cruised to a comfortable 4-0 victory over bitter rivals Mohun Bagan to clinch their 6th consecutive Calcutta Football League (CFL) title.
Playing at the iconic Salt Lake Stadium in Kolkata, East Bengal started the match with vigour, and took the lead in the second minute courtesy of a Do-Dong Hyun free-kick. Mohun Bagan responded with a few chances of their own, but Nigerian forward Dudu Omagbemi failed to capitalise from the opportunities that came his way early on in the first half.
In the 37th minute, East Bengal doubled their lead when Do-Dong Hyun scored from another free-kick. Mohun Bagan received a big blow early on in the second half when Dudu was shown the red card for pushing the match referee while protesting a decision.
East Bengal controlled the proceedings following the sending-off, and in the 83rd minute, Mohammed Rafique made it 3-0 in the red-and-golds' favour. Ten minutes later, full-back Rahul Bheke compounded Mohun Bagan's misery when he scored the fourth goal for East Bengal.
With the victory, East Bengal have ensured a sixth straight local league title, the second time in the club's history.