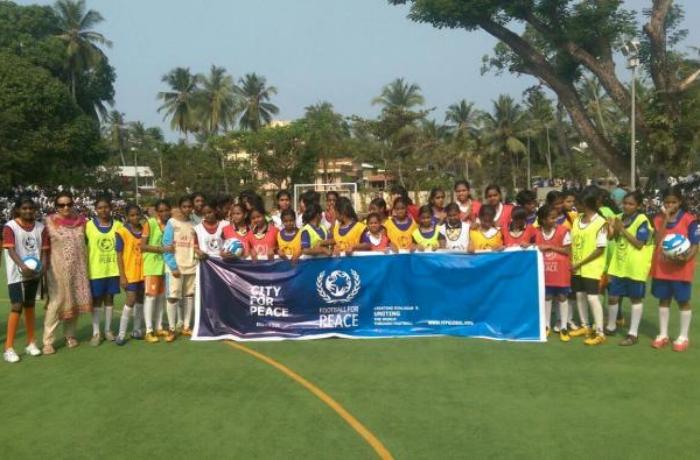 Brazilian footballing legend Ronaldinho recently enthralled football fans in Kozhikode, Kerala, during the inauguration of the Sait Nagjee International Football Cup. The invitational tournament is being revived after a gap of two decades, and is set to kick off on 5 February.
It was Football for Peace, a UK-based organisation, which facilitated Ronaldinho's arrival to India. Founded by Pakistani international footballer Kashif Siddiqi in 2013, the organisation aims at bringing together people from different backgrounds together through football.
Football for Peace is backed by the United Nations, Prince William, footballing legends like Pele, Ronaldinho, among others. Over the last couple of years, it has managed to spread its wings across different parts of the world, and at present, is looking to play a more proactive role in South Asia.
Jayraj Jadeja, Chief Executive of Football for Peace, Global, spoke to Catch on the aims of the organisation and its future plans in the sub-continent.
Here are the excerpts:
The Nagjee Cup is being relaunched in February after a gap of two decades. You recently brought Ronaldinho to Kerala as the brand ambassador for the tournament. What prompted you to partner the tournament?
The Sait Nagjee Cup really wanted to push for the objective of peace, something we stand for as an organisation. It was a great opportunity for us to use the tournament as a vehicle to bring Football for Peace to this part of the world, and also to deliver a legacy project.
We have many common values with the Sait Nagjee Cup, and we wanted to partner with the tournament to come to India and see how we can implement some of the work we have done outside. The tournament obviously is a great platform for getting our message out to all the people.
How has the experience been in Kerala so far?
It's been an unbelievable experience! Starting from when Ronaldinho arrived at the airport, it's been great to see so many people. It was humbling to see such a great following for football in Kerala, which we already knew about, but it was breathtaking nonetheless.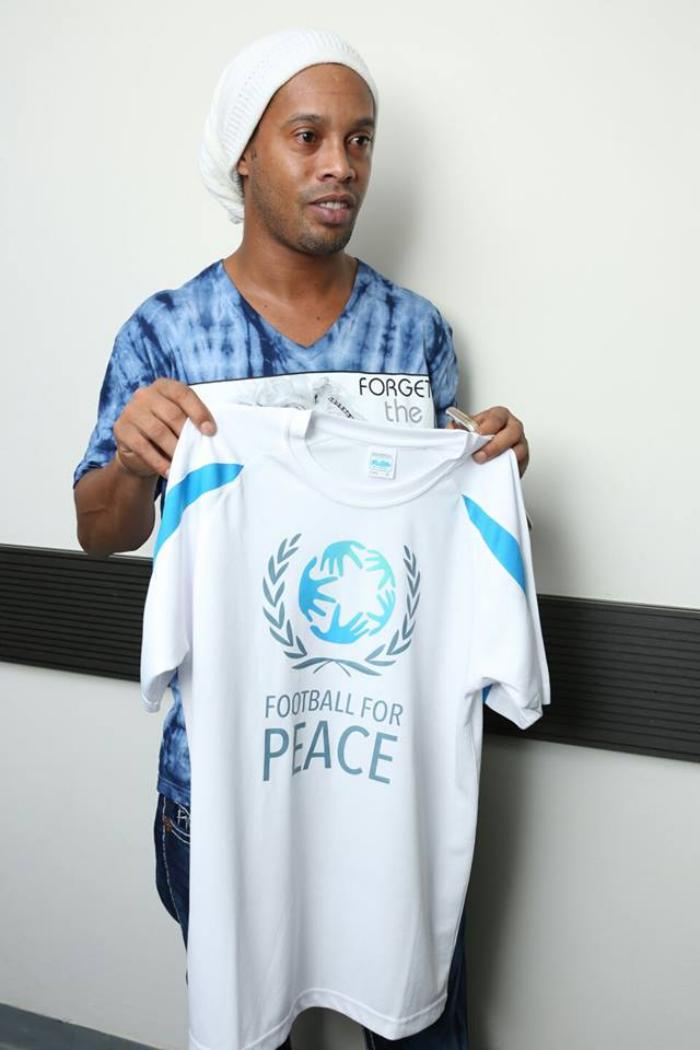 Kashif Siddiqi founded Football for Peace in 2013. Can you elaborate on the idea behind Football for Peace and what the organisation aims to achieve?
Football for Peace is a diplomatic sports movement, dedicated to using football to unite people and creating dialogue. Football, as a sports, brings so many people around the world together. We run educational workshops and projects around the world, mainly in areas of need.
Also, we hold peace matches to highlight how football can be used to unite people. In September last year, we invited a Great Britain team to Afghanistan. We put players who come from different backgrounds, even conflicting backgrounds, in one team, to show how the sport can help in building unity and cooperation among different people from around the world.
Moreover, we also have legacy projects. For instance, we run a program in Birmingham, under which we hold matches of peace and local tournaments among the different schools and communities.
You also work with schoolchildren to eradicate stereotypes through football. Can you elaborate more on that?
We have projects in different cities across the world, which focus on breaking down the barriers of cultural differences, and uniting people of different backgrounds. We also have workshops on diversity, inclusion and equality. In Kerala, we are working with a girls' school to contribute towards women empowerment, towards creating more women leaders.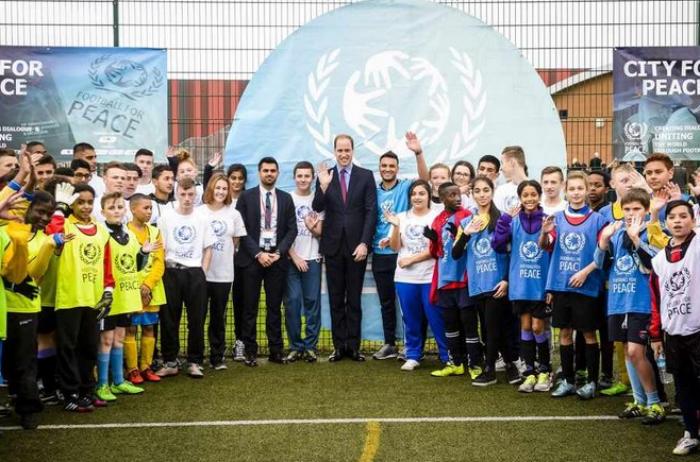 This is the first time that FFP Global has come to India. You are partnering the Nagjee Cup, of course. Do you plan to be more proactive in this country in future?
For now, we have a legacy project, for which we have teamed up with a school in Kerala, which Ronaldinho personally visited last Monday. We are also looking at other regions in the country. We've had a lot of interest from Mumbai to come over there and implement some of our projects.
Sources tell me that you are planning to hold an India-Pakistan football friendly in the near future. Is that true?
We are definitely looking at the idea of bringing India and Pakistan together through a peace match. The purpose of the match will be to highlight the power of football in bringing communities together. I don't think it will eventually take place in Kozhikode or any other venue in India.
We are looking at a neutral ground. We have had interest from Dubai and Monaco for the same. Of course, Dubai is quite close to both countries, and has large communities of Indians and Pakistanis living there, so it could be a great venue for the match.
Your founder has his roots in Pakistan. He has even played for the national team in the past. Given his background, does FFP Global see South Asia as an important region for its future operations?
Kashif being a international footballer from Pakistan, it is natural that he would want to help people from the region. He has that natural connection with the sub-continent because of his background. Football for Peace will continue to deliver projects across the world, but South Asia is definitely a region we are looking at for future projects.
Looking at the dynamics of the sub-continent, I think there is a need to break down the social and cultural barriers among the people, especially in India and Pakistan. There is a lot of work to be done in South Asia, and we hope football can play a key role in bringing peace in the region.
South Asia is a volatile region. You have neighbours fighting with each other, having nuclear-armed weapons aimed at each other. In such a scenario, do you think that football, or sports in general, can help in bringing about greater cooperation between the countries in the long run?
Absolutely! When you watch the TV, you see a lot of negativity around the South Asian region. When you read the papers, you see reports of arms deals, of countries flirting with terrorism. Sports, I feel is a demonstration of peace. It can help in changing the narrative around the region, and create a positive vibe.
Football, in particular, can come in and create that positive vibe. At Football for Peace, we share a responsibility to help facilitate that. We want to contribute towards bringing together the people of the region.