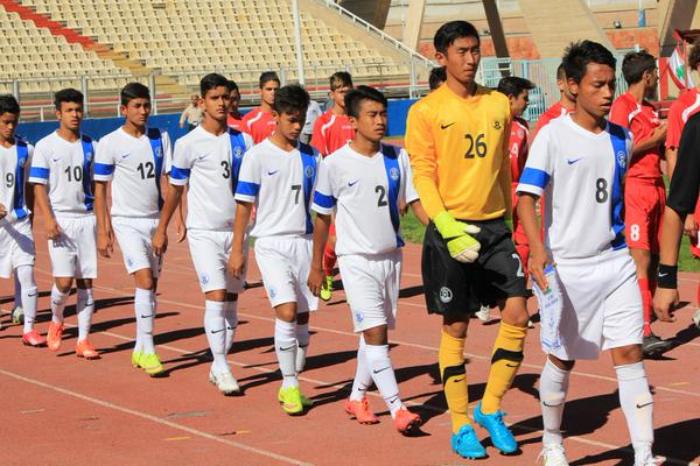 It was a result anyone would have hardly expected. Yet, India's thumping 6-0 win over Lebanon on Sunday, 20 September, was far from a fluke. The Indian colts thoroughly dominated the game against a strong Lebanon team, and pumped in half a dozen goals to ensure a second place finish in Group E.
The team had already qualified for next year's tournament in Goa, courtesy of its status as the hosts. However, the Indian team put up its strongest possible showing throughout the three games in Iran, finishing as the third best runners-up among the 11 groups, allowing South Asian rivals Nepal, who finished as the fifth best runners-up, to qualify for the championships.
Stunning victories over Bahrain and Lebanon
In the first qualifying game against West Asian giants Bahrain, India produced a stunning performance, putting five goals past the Bahraini defence, to go on top of the group in the process. More than the result, the performance of the team was highly significant. The fast-paced approach of the Indian team caught the opponents napping, resulting in a stunning victory for the Indians.
Two days later, India came up against hosts Iran, arguably the strongest team in the continent. While Iran won the game 3-0, India managed to give their opponents a run for their money. Head coach Nicolai Adam himself admitted that had it not been for a few mistakes from the team, the contest would have been much closer.
Against Lebanon, midfielder Suresh scored a hat-trick as India strode to a comfortable win. The head coach of the Lebanese team, Gholam Ghader, said after the match, "India dominated completely in the second half. They were more prepared and I feel India were the best team in the group. They were fitter and were better on everything, tactically much superior."
A ray of hope ahead of the U17 World Cup
The U16 team posted some impressive results during its exposure tour to Germany ahead of the qualifiers in Iran. The qualifying campaign will further come as a big morale booster for the Indian colts, who will now head to Spain to play youth teams of a handful of La Liga clubs.
Next year's AFC U16 Championships in Goa should provide a better indication of where the team stands. With India set to play in the FIFA U17 World Cup in 2017, the team's performances at present come as a ray of hope in a country where football remains in a state of crisis.
Head coach Nicolai Adam has been able to perform an admirable job with the youngsters, and it is important that AIFF continues to organise exposure tours for the team, which will fly India's colours two years later at the showpiece event to be held in India.