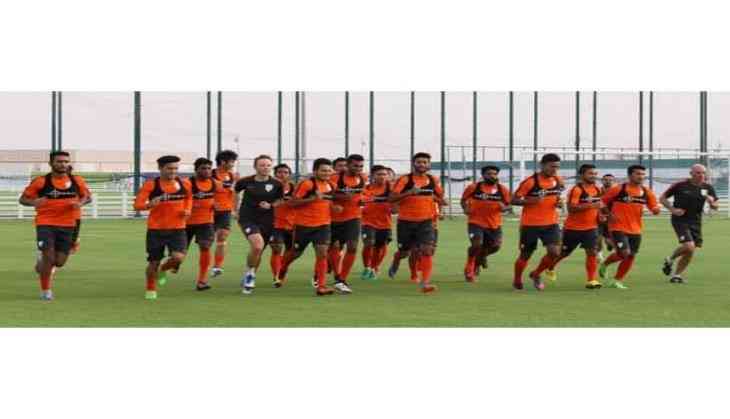 Despite going down by two second-half goals against Syria team in the first match of the AFC U-23 Championship Qualifiers, Indian boys, most of whom would be playing their fourth international match at this level on Friday, draw inspiration from the praise bestowed on them by Syrian coach Hussain Afash.
Afash lavished huge praise on the boys in Blue.
"In actual facts, Indians pressed us very hard in the first half and they were playing maneuvering football. In the second half, they conceded two goals but I must say, they got under our skin and these boys are definitely going to have a great future ahead,'' he had certified.
India have little time left to recover as they're scheduled to clash their horns with hosts Qatar at the Jassim Bin Hamad Stadium in Doha tomorrow.
Meanwhile, the hosts outplayed Turkmenistan to secure a 2-0 victory in their first match.
Head coach Stephen Constantine applauded the Qatar U-23 team, saying they are ''very quick.''
"They look very quick at times. They have an utmost quality I must say. It'll be a big challenge for us against them,'' he stated.
Constantine also didn't mince his words praising his boys for their display in the first match of the Qualifiers.
The British coach said, "The boys played their heart out but eventually, the lack of experience cost us the match."
Although some of his boys had a standout performance tonight, he emphasised on the 'team game.'
"Some of the boys might have had a good game but I believe this is a team game where everyone needs to perform and they've had a great team effort tonight. We'll take it forward to the next game,'' he declared.
On being asked whether Qatar's superlative performance in the AFC U23 Championship 2016 would impose a mental block to his boys, he pointed out that 'it's not the same team anymore.'
"A lot of players from that batch might have graduated to the senior team. Their main advantage is that they're having the same coach throughout."
"Playing a late evening match, that too at their home is really going to be advantageous for them", he added.
-ANI