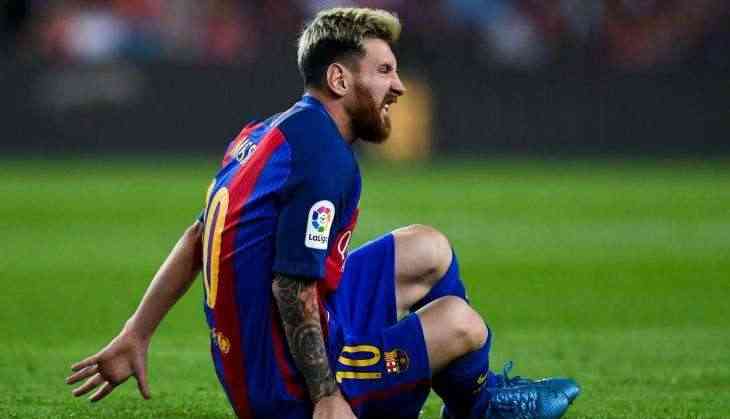 Commonly regarded as one of the best footballers in the world Lionel Andres Messi is not just a name but also a brand. It does not matter if you are a Barcelona fan or not, if you like to watch football then you just can not 'not' like him. The 30-year-old footballer plays forward for Spanish club FC Barcelona and central forward for Argentina.
Messi is the only player in the history of football to win 5 FIFA Ballon d'Or awards in which 4 of them came consecutively. The 30-year-old footballer has also won 29 trophies with Barcelona and four European Golden Shoes.
Here are five unknown facts about Lionel Messi:
1- His full name is Luis Lionel Andres Messi.
2- His first official contract with FC Barcelona was signed out on a napkin paper.
3- He is the youngest player to score for Barcelona and the third youngest player to play for the club.
4- He holds two passport one is Argentina's and another is Spain's.
5- His first international debut lasted only for 47 seconds on the field because he came to field as a substitute player. He was given a red card after 47 seconds.