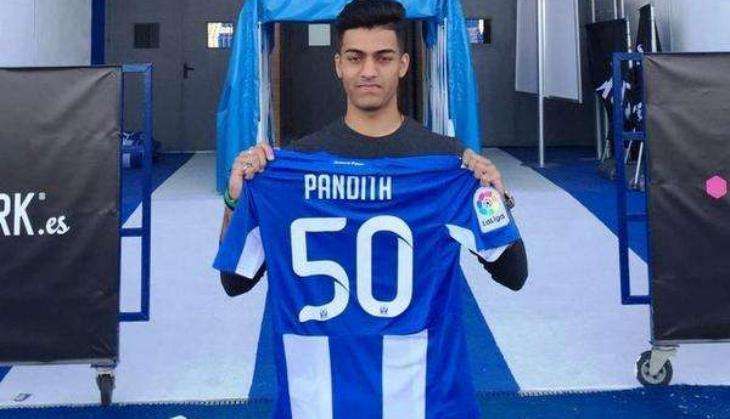 Eighteen year old Indian Ishan Pandita signed a professional contract with La Liga club CD Leganes on Monday, becoming the brand new entrant into European football from India.
Apart from Pandita, Gurpreet Singh Sandhu was signed by Norwegian Tippeligaen club Stabæk and a 11-year-old boy from Odisha, Chandan Nayak, was selected to train at German club Bayern Munich.
CD Leganes, the newly promoted club currently sits 11th on the table, with three wins and three losses. Ishan will be joining the U-19 side, which plays the Division Honour de Juvenil, the top division for under-19 players.
On making his first regular team appearance, Sportskeeda quoted Pandita, "I had previously trialled for Getafe's junior team but talks broke down because they got relegated, I wanted to play for a La Liga club. I passed the trials there, but it didn't make sense for me. I'm really happy, but not elated because I know I have to fight for my position. I will only be happy when I play regular football."
He added, "My primary goal is to make a senior team appearance by the end of this season. Cement my spot in the youth team, then eventually get a run-out to experience that level."
When asked about facing the youth players of Barcelona and Real Madrid, he said, "I'm not afraid of any opponent, I respect their abilities but I feel it can be challenged. So they will be like normal players out there on the field for me. Teams such as Malaga will also be tough to beat," Sportskeeda quoted him.
Commenting on the league, Ishan said, "It's far more competitive than the senior league in terms of number of clubs in the fray. Anybody can beat anyone, even Atletico is a strong team. I hope to learn a lot and implement to the best of my abilities."