International Tiger Day: In India, 2016 may see highest tiger poaching in over a decade
Catch Team
| Updated on: 11 February 2017, 5:48 IST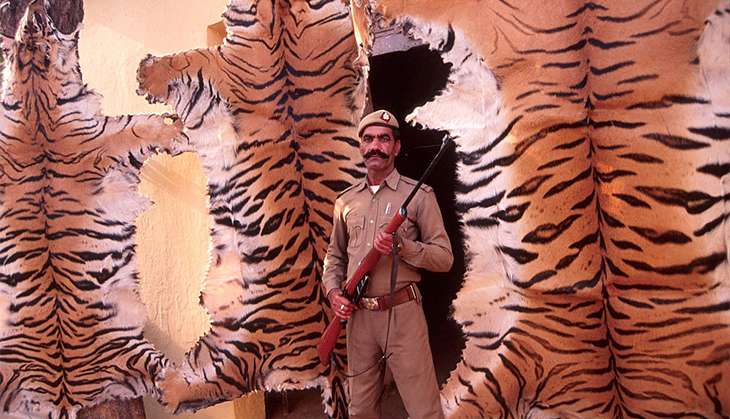 29 July is International Tiger Day. This year, the story in India is not of the revival of tigers, but quite the opposite. 2016 is now feared to be one of the most dangerous years for the big cat.
Already, there have been more cases of tiger poaching and tiger parts seizures this year than all of 2015.
At this rate, this year will see the highest cases since 2001.
After a spate of poaching cases wiped out tigers from several sanctuaries, the late-2000s saw a slew of measures to revive tiger population, including setting up of the National Tiger Conservation Authority and the Wildlife Crime Control Bureau.
After an initial success that has taken the estimated tiger population to between 1,500-3,000, has the government lost interest in tigers?
- Total tiger deaths reported in 2016, according to Environment minister Anil M Dave's recent statement to Rajya Sabha. The number is higher because it includes natural mortality.
- But even then, the number of tiger deaths in 2016 is exceptionally high.
- By the same data, there were 78 deaths in all of 2015.
Also read:World Environment Day: tiger numbers on the rise, but so are threats
- Tigers recovered from poachers in Uttarakhand in March.
- The tigers were from the forests around Corbett Tiger Reserve, one of the flagship tiger reserves in the country.
- This was described as one of the biggest poaching recoveries from the high profile forest.
Also read:Corbett tigers are getting poached at an alarming rate
- Or 10% of the critical tiger habitat at Panna Tiger Reserve will be submerged under the Ken-Betwa River Link
- The country's first river linking project will bifurcate the critical tiger habitat, experts fear it will permanently affect tiger population in the reserve.
- There's some disagreement over the exact submergence area. But the government's own wildlife panel recently expressed concerns about the impact on tiger movement in the reserve.
Also read: Playing with fire: Ken-Betwa & the flawed logic of river-linking
- Number of tigers one gang of poachers confessed to have killed in Valmiki Tiger Reserve, Bihar.
- This gang of 10 were arrested in February this year after several tiger deaths were reported.
- Local newspapers claim that the poachers used commonly available chemicals to poison the tigers.
Also read:India's protected areas are just 4.79%. Secure them at all cost: Belinda Wright
- Vacancies in the Wildlife Crime Control Bureau, the apex body for cracking down on poaching.
- The understaffed bureau has a severe shortage in enforcement positions, with 71% vacancies among inspectors, 32% among constables, and no public prosecutor.
- The bureau has never filled the mandatory position of a customs officer, to keep a tab on cross-border trafficking.
Also read: Paper tiger: why India's chief wildlife crime fighter has lost its bite
Also read: Tiger tourism is an amazing experience. It just needs proper monitoring
Also read: There's good news on the tiger front, and we owe Google for that