Playing with fire: Ken-Betwa & the flawed logic of river-linking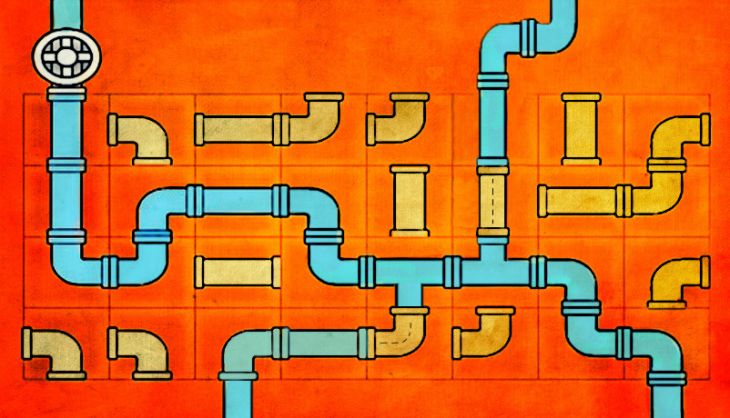 The project
The River Linking Project was first announced by former prime minister Atal Behari Vajpayee.
PM Narendra Modi has made it a core part of his agenda.
The plan is to link 37 of India\'s rivers with 30 river links.
The Ken-Betwa link is the first step. It is due to start in December.
The controversy
Some see this as a brilliant idea to transfer water from a full river to a dry one, from a flood-prone zone to a drought zone.
Others see it as hubris.
India has a dismal record of assessing the impact of even one dam or hydro project. This plan will alter the life of 37 major rivers.
The Ken-Betwa link will submerge 4,600 acres of the Panna National Park, which is also a tiger reserve.
More in the story
Water expert Himanshu Thakkar explains the issues at stake. Sets out both the problems and the solutions.
More than 30 years ago, a massive and controversial plan to link India's rivers was set into motion. A decade ago, prime minister Atal Bihari Vajpayee, brought it into the spotlight.
The River Linking Project immediately became one of the most contested ideas of the time. Some hailed it as a brilliant answer to India's problems: bring water to drought-prone areas by siphoning it off from flood-prone rivers and feeding it into dry ones. People like Tamil superstar Rajnikanth gave it enthusiastic support.
Others denounced it as an act of extreme hubris. At the best of times, India has a terrible track record of environmental assessment. Governments often don't know how even one hydro project or dam is affecting a river and people 10 kilometres downstream. The thought of playing at this scale with Nature was almost suicidal.
Linking one river to another is not just a question of transferring water from a full river to a dry one. It means playing with flood plains, erosion, the ecology of a river and the downstream impacts of lessening its flow.
When Prime Minister Narendra Modi came to power last year, he resurrected this mammoth undertaking as a central part of his development agenda.
Now, the government shows every sign of going ahead with it.
The first step of the plan is to connect the Ken river near Panna in Madhya Pradesh with the Betwa river near Jhansi in Uttar Pradesh. The start date: December. The cost: Rs 7,600 crore.
The idea is to transfer water from the Ken to the Betwa, via a 221-kilometre-long canal, with the eventual goal of bringing water to the water-deficient districts of Vidisha and Raisen in central MP.
Our government is not even concerned about the effects dams and hydropower projects have on our own people
Himanshu Thakkar, coordinator of the South Asia Network of Dams Rivers and People, has good reason to be unconvinced of the undertaking. He spells out the issues at stake:
Why are the Ken and Betwa rivers being linked?
To take what is claimed to be excess water from the Ken to the Betwa. But there is no scientific basis for this.
The water balance studies, on the basis of which this is being pushed, have been manipulated to show that the Ken has a water surplus and the Betwa is dry, but both are, in reality, roughly in the same situation.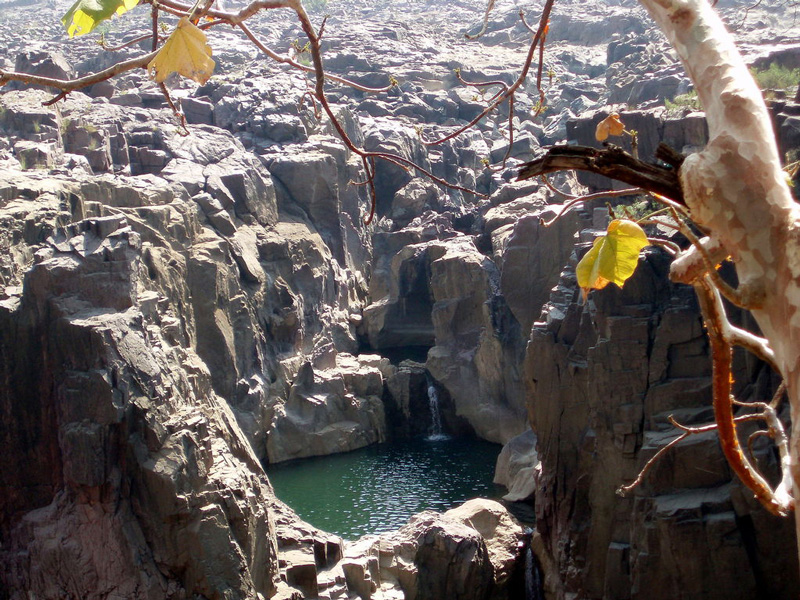 The government wants to develop dams on the Betwa, upstream of the link. This will affect water flow to the existing Rajghat and Matatila dams downstream, which are not performing well as it is. So they can only build new dams if the Betwa is supplemented by water from the Ken.
What is the scope of the river-linking project?
The government wants to link some 37 rivers though 30 river links: 14 Himalayan and 16 peninsular. Each link will involve several dams, reservoirs, tunnels and canals.
The full magnitude of the physical infrastructure required is not known. The estimated cost for the project is Rs 11,676 crore, but that was at 2008 prices. At current price levels, it would have almost doubled.
Feasibility studies have not been done for most of the planned links, and most of the studies that were done are not in the public domain.
Some feasibility studies were made public, but only after repeated orders from the Supreme Court. But till date, no pre-feasibility studies or water balance studies have been made public.
Has anything like this been attempted elsewhere? If yes, have they been successful?
Not at this scale. Individual rivers have been linked here and there. I'm not sure if they can be called successful. You can only determine that if you have an established credible scientific basis for river-linking.
Will the project have any benefits?
That's the wrong question.
Suppose I need a glass of water. I can take it from my kitchen, or I can buy a bottle from the market, or I can get it from a beautiful, pure stream near Mount Everest, flown to Delhi via Kathmandu. All of the options benefit me.
The right question is: Does India need river-linking? Is it an optimal, desirable, beneficial option or not?
The answer is no. We don't need river-linking. It isn't required, it's not optimal; not desirable. There is no scientific basis for it.
We have much better options to meet our water needs for agriculture, industry, urban or rural consumption, food security or livelihood security.
Who is pushing for river-linking and why?
The Ministry of Water Resources (MoWR) basically functions as a big dam lobby in India. River linking is an extension of the big dam agenda.
Big dams equal big money, big influence, big power, focussed in a few hands. The mindset in the ministry is that big dams are the solution to all problems.
The rationale that is given is that, in India, we have flood prone areas, which have more water than they need. We also have drought-prone areas, which have too little water.
So if we take the excess water from flood-prone areas and transfer it to areas that need more water, we can reduce floods and solve water scarcity.
This is flawed logic.
If you go to north Bihar now, when rainfall is yet to start, you will find vast areas dry and arid. But it will be flooded soon. So is it a flood or drought-prone area? Cherrapunjee is the world's wettest spot, but in April, people are in such bad shape that they are buying water by the bucket.
Even if an area is flood-prone, it is not necessarily a water-surplus area. You have to look at a whole area, across the whole year, over the years, in the context of ecological and social ground realities.
Has any external expertise been sought?
Most of the time, the MoWR doesn't believe there is any expertise outside the government.
Between 2004 and 2011, there was an expert body set up under the MoWR on interlinking of rivers of which I was also a member. But it was dissolved without notice.
What advice did this body offer?
We raised a lot of questions, demanded all reports on the project to be put out into the public domain. The Ken-Betwa link was being pushed even then.
We told them to send the project reports in Hindi to all panchayats in the area, so the people could give their views.
I told them that if you want to arrive at a scientific conclusion on whether a river basin actually has a surplus or deficit of water resources, you have to exhaust all the local water resource management options in that river basin.
What are the local water resource management options?
Watershed development

Ground water recharge

Creating more local water systems, such as small tanks, ponds, small dams, and optimising the benefits of those already in existence

Optimising benefits from existing water infrastructure such as big dams, canals, hydropower projects, urban-rural water supply, and so on. India has the largest water infrastructure of any country, but we are using it poorly

Reducing transmission and distribution losses

Ensuring full treatment and reuse of sewage and industrial waste water

Avoiding inappropriate water use in a given area: e.g. water bottling plants or golf courses or water intensive crops in deficit areas

The use of proper cropping patterns. If you grow sugarcane in Kutch or Rajasthan, that won't work; if you want to cultivate rice, you should not do it in a dry area like the Cauvery basin in Tamil Nadu. You can also reduce water use in a given area by up to 50% using a system of rice intensification (SRI) and similar methods for other crops.
Why is the existing water infrastructure performing poorly?
Because of a lack of maintenance and repairs and lack of participatory governance. We are not ensuring silt doesn't enter our reservoirs. Pollution, encroachment and the dumping of waste are destroying our rural and urban water systems. There isn't even a comprehensive rainwater harvesting system.
None of the planned river links are at an implementation stage. No clearances have been given
How can this be remedied?
Money and human resources are needed for better maintenance. A change in mindset is also required in our water resources establishment. We need to involve people in desilting local reservoirs.
In fact, we need to involve people in every way, at every stage, not only in the implementation of water management but also in decision-making.
What remains to be done before the implementation of the Ken-Betwa link?
The fact is that none of the planned river links are at an implementation stage. No clearances have been given. The government keeps making these noises to give the impression that something is happening.
The Ken-Betwa link has had the most shoddy environment impact assessment. They will need to redo it or they will be open to legal challenges. They also need to go back to all the panchayats in Ken and Betwa basin to get their consent.
Apart from environmental and forest clearances, the Ken-Betwa link will need clearance from the Wildlife Board and the Supreme Court as it will submerge some 4,600 hectares of the Panna National Park. The total submergence area is 8,650 hectares, but the total land requirement for the project will be several times that.
They will also need inter-state agreements between Uttar Pradesh and Madhya Pradesh.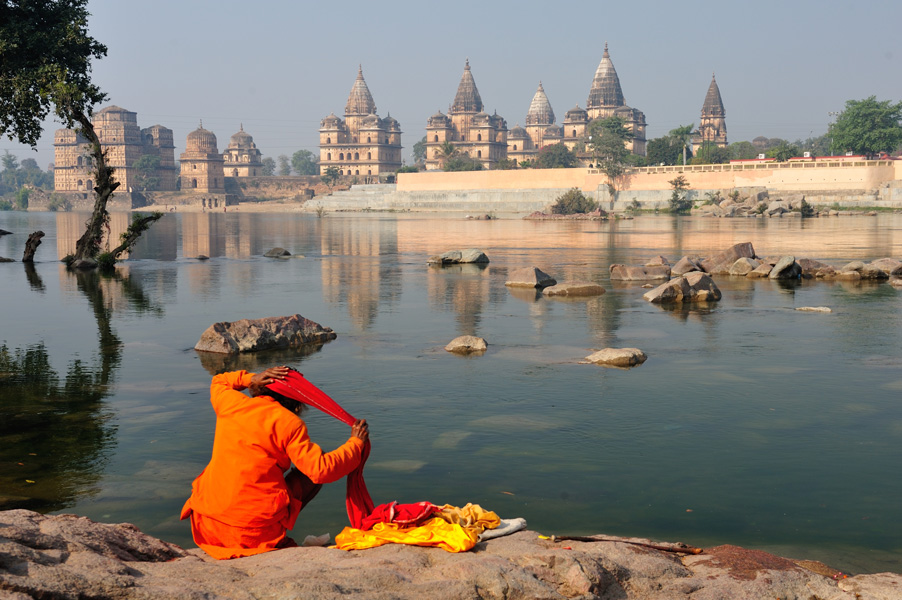 How will India's domestic river linking projects affect transboundary water-sharing with neighbouring countries?
The interlinking of rivers will have direct impacts on Nepal, Bhutan and Bangladesh.
We have a water treaty with Pakistan on the Indus, and Pakistan has gone to the International Court of Justice over Indian projects in the past. But we have no such treaty with China for any of the shared river basins.
Say a river is shared between India and China and India has made use of its waters first. If China starts developing an upstream project, which affects India's use of the waters downstream, we can raise the issue under first user rights. But there is no international law or institution to which we can appeal.
There is only one instrument: the UN Convention on the Law of the Non-Navigational Use of Watercourses (1997). But when this convention was discussed in the UN, India opposed it and abstained from voting. And India has not ratified it.
The Ken-Betwa river link has had the most shoddy Environmental Impact Assessment. It will need to be redone
With what face can India go to the UN and use this provision? And even if they were able to use it, the International Court of Justice is not powerful enough to enforce it on China.
The Mekong basin projects in China have affected Thailand, Cambodia and Laos. But China is not bothered. It does not enter into any water-sharing arrangement with any downstream country.
But why are we talking about neighbouring countries? Our government is not even concerned about the effects dams and hydropower projects have on our own people in downstream areas.
We don't assess the impacts, we don't consult, we don't compensate, resettle, rehabilitate the affected. Millions of people who rely on riverine fisheries are never compensated for the impacts of river projects on their livelihoods.