Cyclone Fani: Odisha on red alert, 8 lakh people evacuated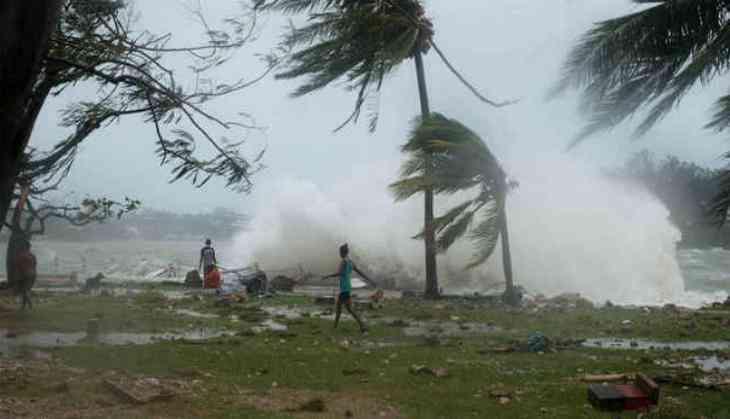 Cyclone Fani which is going strong day by day is just 450 kms away from Odisha coast, as per IMD reports. In the last six hours cyclone is moving at the speed of 5 kms per hour and soon to hit at Odisha coast. The Cyclone Fani is likely to strike Gopalpur and Chandbali anytime soon after Friday afternoon.
Due to this cyclone, East Coast Railway has cancelled at least 103 trains including New Delhi-Bhubaneshwar Rajdhani Express, Patna-Eranakulam, Howrah-Hyderabad East Coast Express, among others. Also, they announced special trains from Puri to Shalimar, Kolkata so that the tourists who are stuck in Orrisa can safely reach their homes.
Extremely Severe Cyclonic Storm FANI about 450 km south-southwest of Puri at 0530 hrs IST of 02nd May, 2019. To cross Odisha coast around Puri by afternoon of 3rd May. https://t.co/wRl94BRtm1 pic.twitter.com/nzGmV2Jr6O

— India Met. Dept. (@Indiametdept) May 2, 2019
Odisha has taken more measures to protect their citizens, over 8 lakh people are being evacuated from Puri, Kendrapara, Ganjam, Khodha and other coastal areas of Odisha. Also, the government has cancelled the leaves of doctors and health staff up to 15th May and those who are on leave have been called back.
#CycloneFani: A cyclone can be devastating. Follow these do's and don'ts of a #cyclone before it inflicts heavy damage to your region. pic.twitter.com/ZfO6Hrc7Kt

— NDMA India (@ndmaindia) May 1, 2019
According to IMD, 19 districts of Odisha, Andhra Pradesh and West Bengal might be struck by cyclone Fani. Fishermen have been asked to stay away from the sea areas from 1st May to 5th May. While, Odisha, Andhra Pradesh and Tamil Nadu are on high alert, Armed Forces, Indian Coast Guards and others have been kept on alert.
Appeal to all Don't Panic! Stay safe and help each other during #CycloneFani . my sand art at #Puri beach in #Odisha . pic.twitter.com/dIYEo7tVTK

— Sudarsan Pattnaik (@sudarsansand) May 2, 2019
Cyclone drill #FaniCyclone #Fani pic.twitter.com/42kBRrwkGl

— Sreenanda Das Sharma (@sreenandasharma) May 2, 2019
Also Read-
Cyclone Fani intensifies: Odisha, Tamil Nadu, Andhra Pradesh on High Alert! IMD issues yellow warning