When Salman Khan threatened Sushant Singh Rajput to stay away from Sooraj Pancholi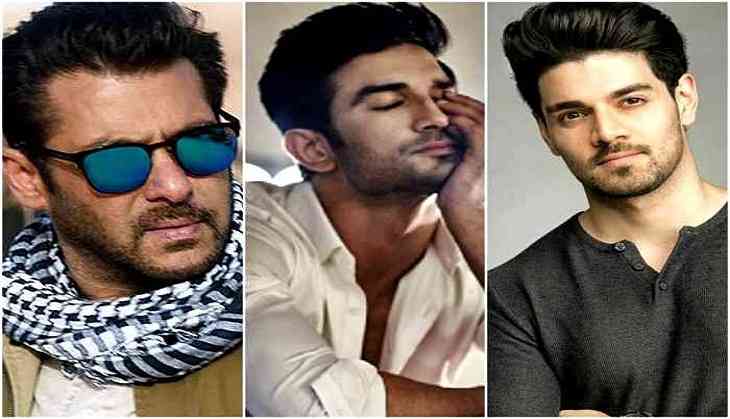 Sushant Singh Rajput suicide news has sent a shockwave across the country. His family, friends, and fans are still can't get over that he is no more. However, his death has raised many questions about his sudden death. Many theories have been liked behind the suicide of Sushant Singh Rajput.
Some people are blaming nepotism culture in Bollywood while some are saying that big banners like Dharma Production, Salman Khan Films, and others have banned the late actor, which forced him to end his life.
On social media, Salman Khan has received a lot of criticism after Kedarnath actor's death.
Many people know very well that Salman Khan isn't one to forget and forgive easily. People are claiming that same thing happened with Sushant Singh who might be failed to mention his name in the good books of Salman after his fight with Sooraj Pancholi.
It happened in 2017 when Sushant allegedly misbehaved with Sooraj at a party, Filmfare reports said. After this, Salman Khan also jumped into the matter and also threatened Sushant to stay away from Sooraj.
However, these claims were refuted by a source and called it rumours. He also told that Sushant and Sooraj are good friends and hang out a lot socially.
Even Sooraj also told, "these rumours are completely baseless and ridiculous. Sushant and I are like brothers and in fact, we just hung out last week!"
Recently, Sooraj's name also linked with Sushant Singh Rajput's ex-manager Disha Salian.
Some reports claimed that Sooraj was in a relationship with Disha and she also got pregnant.
Sooraj Pancholi has denied his links with Disha and said that he never met her.
Well, we can't verify whether these claims made by social media users are correct or not.
However, Mumbai Police are investigating the suicide case of Sushant Singh Rajput from all possible angles.
Also Read: When Arijit Singh begged Salman Khan not to remove his song that he sang for his film