Modi's cheerleaders: Bollywood needs to shut up about demonetisation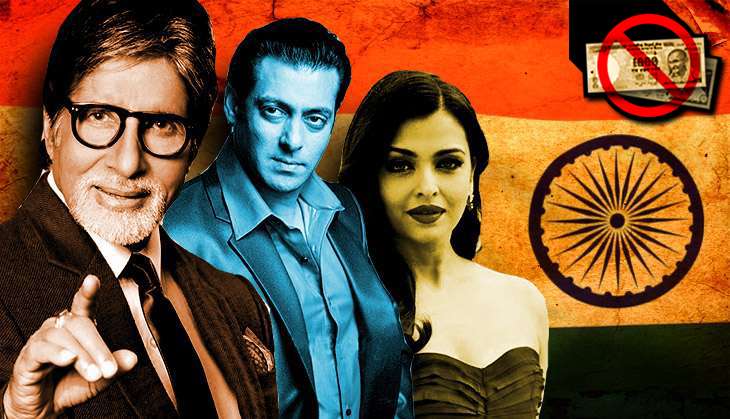 Earlier today, Hrithik Roshan took a break from getting the remains of his dignity shredded by Kangana Ranaut to deliver an important message - he too was in favour of the ruling dispensation's decision to demonetise Rs 500 and 1,000 notes.
Hrithik, who just a day earlier had nothing to say on the matter when asked by reporters, hailed the move. "I salute our PM. This is radical but it's a first step to his promise of eradication of malpractices. It will also rein in counterfeiters. Bravo!"
When he tweeted this, Hrithik probably didn't realise that the new notes have no new security features to prevent them from being counterfeited, or that cash accounts for only a minuscule portion of black money. Still, he became the latest in a long line of Bollywood celebrities to come out in favour of the demonetisation of 500s and 1000s.
Also read -As Rs 500, Rs 1000 notes get demonetised, Bollywood tweets out its support
From Aamir to Shah Rukh to Salman, Bollywood's refrain has been largely the same - it's a good move, in the interest of the country and just a temporary inconvenience. But, rather than giving their pompous seal of approval or sanctimoniously preaching about "dealing with inconvenience", Bollywood needs to take a good, long look in the mirror and then shut up.
The privilege of plenty
Hrithik followed this up saying, "Every bold and inspirational move is initially met with resistance." What Hrithik, like many in his industry who have voiced similar thoughts, does not understand, however, is that the move isn't being opposed for being inspirational and bold. It's being opposed because the massive fallout of the move isn't being borne by black money hoarders, but by the poorer classes.
Small traders have lost the cash liquidity necessary to run their businesses, daily wage labourers with only cash savings - often converted to 500s or 1000s for convenience - now can't exchange money if they have no bank accounts. Those who do are losing wages because they are forced to stand in mile-long queues. Many have starved, 16 have died.
But from the vantage of Hrithik's ivory tower of privilege, the sufferings of the many are the sentiments of Luddites, anti-nationals opposed to progress. Instead, Hrithik gives the move 3 thumbs up, secure in the knowledge that he's earned his certificate of deshbhakti.
Salman Khan only reinforces this privileged view of the move that's largely disconnected from reality.
Speaking on the intellectually bankrupt reality show he hosts, Salman Khan had this to say about the move: "Salute Modiji for your initiative. I was in Hong Kong when Modiji announced this. I have some cash in hand, I have few Rs 500 and Rs 1,000 currency notes lying with me. I will soon get them exchanged from the bank."