'Dear Zindagi' will leave you with more questions than answers about life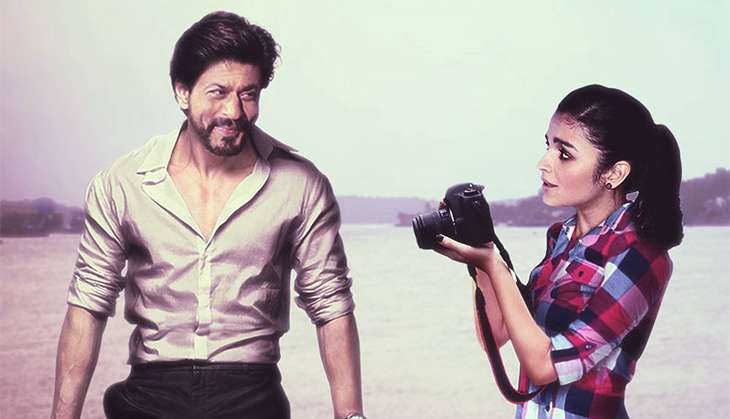 'Dear Zindagi' will leave you with more questions than answers about life
Film: Dear Zindagi
Cast: Shah Rukh Khan, Alia Bhatt, Ira Dubey, Kunal Kapoor, Ali Zafar, Angad Bedi
Director: Gauri Shinde
Producer: Gauri Khan, Karan Johar and Gauri Shinde
Stars: ***
Sixty million Indians suffer from mental disorders, of which 50 million, roughly 5% of our population, are dealing with depression and anxiety. The severe shortage of psychiatrists - three per million people - which is 18 times less than the prescribed norm, makes us run over people on the roads in a drunken frenzy or shoot them over inadequate parking spaces.
Those are facts. Dear Zindagi, however, is a fable.
A fable which will make anyone who has been to a therapist cringe. And those who haven't yet been to one will return even more depressed, because in their already muddled heads they'd be seeking a Dr Jehangir Khan aka Jug (Shah Rukh Khan).
A doctor whom you can call "Jug". A doctor who breaks the rules with his indoor and outdoor sessions to heal his patient Kaira (Alia Bhatt). A doctor who offers inane analogies to make her understand life, to make her feel good, to equip her to take life head-on.
Consider this: Kaira considers herself "slutty" because she has been in and out of relationships. Jug's simplistic analogy that trying-out-a-new-boy is akin to trying-out-a-new-chair may just add to the confusion over the idea of feminism which this film espouses.
In the real world Jugs don't exist. The real world Dr Jehangir Khans are ill-equipped and overburdened, perhaps dealing with their own existential crises - such as how to extend sessions and strike gold in this age of demonetisation.
Shah Rukh Khan, Alia Bhatt & 'Dear Zindagi' in the time of demonetisation
The Dimaag Ka Doctor
Gauri Shinde, the director of Dear Zindagi, was brilliant in her first film English Vinglish. With this, however, she fails to make the point to make the picture look pretty.