Baahubali VR teaser captivates delegates at IFFI 2016
Premiering at the Mumbai Film Festival and then travelling to Bangalore Comic Con, the team from Arka Mediaworks (the team behind Baahubali) in Hyderabad are here at IFFI in Goa with two virtual reality systems to mesmerise film lovers.
They've brought with them the virtual reality teaser of The Sword of Baahubali. At a cost of Rs 5 lakh (Rs 75,000 just for the Oculus Rift headset) and transported by bus, the lines to check it out just never seem to end.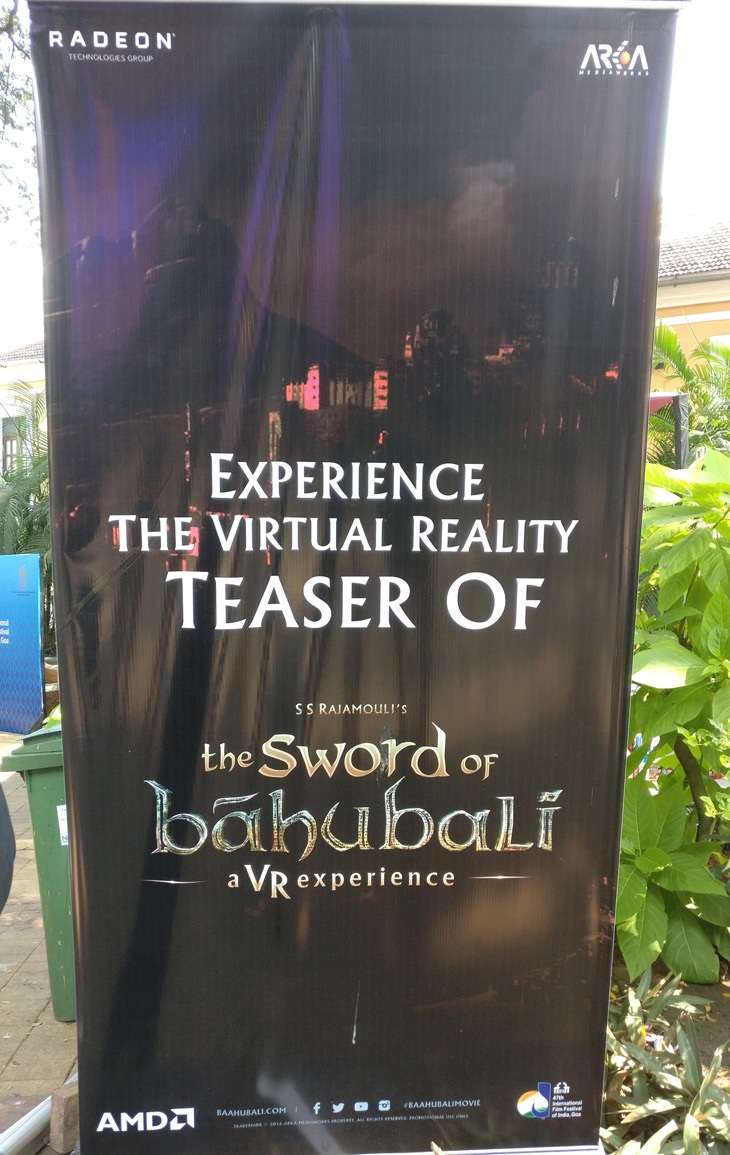 Bahubaali in VR
An INOX employee, on getting a firsthand viewing of the trailer, exclaims, "It was damn good!" informing those around that his heart was beating faster than usual. At one point, you're standing on top of the never-ending palace ground. Next thing you know, a cannonball is being thrown at you.
An entertainment journalist, choosing to stay anonymous, says that it is nothing special. "It's just a gimmick. Nothing more. I've experienced motion sensor rides and it is just like that." To that I agree. But everything in its infancy seems a gimmick and with the kind of things the VR people have got lined up, it ain't looking so bad right now.
What they've brought with them is a 56-seconds, 360-degree immersive experience into the world of Baahubali. The systems are running daily (yes, it gets hot) from 9:30 AM to 6 PM. Though, as Shalivahan Reddy of Arka Mediaworks says, "We go on till 7/7:15 as people just do not stop coming.
"Turnout at the Bangalore Comic Con was insane. 50 people queues and 40-50 minute wait.
MAMI was the launch and then Bangalore and now IFFI. Next step is Delhi."