Baahubali VR teaser captivates delegates at IFFI 2016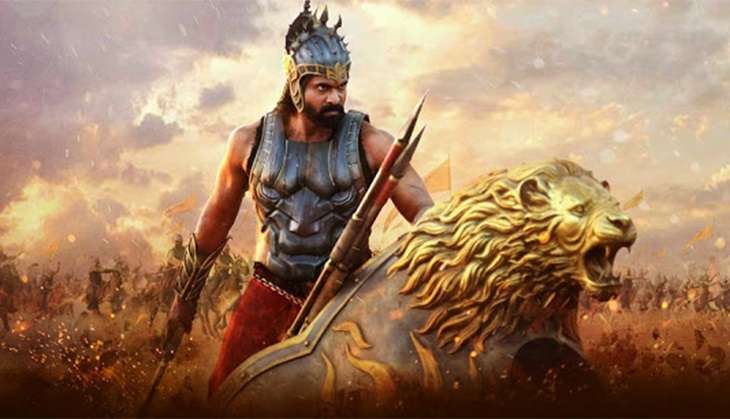 Premiering at the Mumbai Film Festival and then travelling to Bangalore Comic Con, the team from Arka Mediaworks (the team behind Baahubali) in Hyderabad are here at IFFI in Goa with two virtual reality systems to mesmerise film lovers.
They've brought with them the virtual reality teaser of The Sword of Baahubali. At a cost of Rs 5 lakh (Rs 75,000 just for the Oculus Rift headset) and transported by bus, the lines to check it out just never seem to end.
Sahil Bhalla/Catch News
Bahubaali in VR
An INOX employee, on getting a firsthand viewing of the trailer, exclaims, "It was damn good!" informing those around that his heart was beating faster than usual. At one point, you're standing on top of the never-ending palace ground. Next thing you know, a cannonball is being thrown at you.
An entertainment journalist, choosing to stay anonymous, says that it is nothing special. "It's just a gimmick. Nothing more. I've experienced motion sensor rides and it is just like that." To that I agree. But everything in its infancy seems a gimmick and with the kind of things the VR people have got lined up, it ain't looking so bad right now.
What they've brought with them is a 56-seconds, 360-degree immersive experience into the world of Baahubali. The systems are running daily (yes, it gets hot) from 9:30 AM to 6 PM. Though, as Shalivahan Reddy of Arka Mediaworks says, "We go on till 7/7:15 as people just do not stop coming.
"Turnout at the Bangalore Comic Con was insane. 50 people queues and 40-50 minute wait.
MAMI was the launch and then Bangalore and now IFFI. Next step is Delhi."
Sahil Bhalla/Catch News
The team behind it
The team of Arka Mediaworks along with AMD Radeon, have left both fans of Baahubali and others stunned. This is just the 'beginning' they say. There are about 3,000 people working on the VR experience and not just for Baahubali, but BBC as well.
The team behind the scenes have created a new VR camera especially for Baahubali. It's called the BB360 and has 24 cameras. The cameras can shoot in all directions and capture the most immersive experience for the end consumer. With this, director Rajamouli was able to see the VR experience in real time and tweak it, if need be.
Trying it out, one really gets the feeling of being inside the world of Baahubali, as if you're really there. It may give you a headache if used too long, but that's the only downside. Bhanu Gummadi chimes in, "Standing gives you a better experience. If you have a fear of heights though, I suggest you sit down." As Reddy says, "How many times do you visit a rollercoaster? This is the same."
Once more people use it, try it out and experience what VR has to offer, the overall development will be better and that will translate into better content for the consumer.
Sahil Bhalla/Catch News
The future of Baahubali's VR
Reddy tells Catch, "This is a precursor to so much more. This is just the first step into the expansive world and many ways we are planning to go about this". From a cartoon series premiering on Amazon Prime (the trailer for which is already out), to a comic book and possibly a phone supportive game, the future is bright.
The system may not be as good as HTC's Vive which has two, three or four sensors , but that wont deter the viewer.
With the launch of the The Sword of Baahubali in Feb/March, the team is hoping to use that as a catalyst. It will be a different storyline. It wiIl be an eight to ten minute video. The story will come from the same book.
The video will be a trailer into what all is possible in the world of Baahubali - a peak into the "gamified" version of VR.
One will get to interact with the characters inside. "Imagine you're walking with Baahubali to find his sword. You get to face the army there is more interaction with VR," says Reddy. "Before you start your experience, you get to choose your path. Choose your storyline. Choose from whose character you'd like to experience the story". Essentially it will end end up being around 50 minutes instead of ten as you'll have to watch it multiple times to experience each character.
Let's just hope this video, when released, gets a good response, so the VR tech, a truly immersive world, takes off in India.