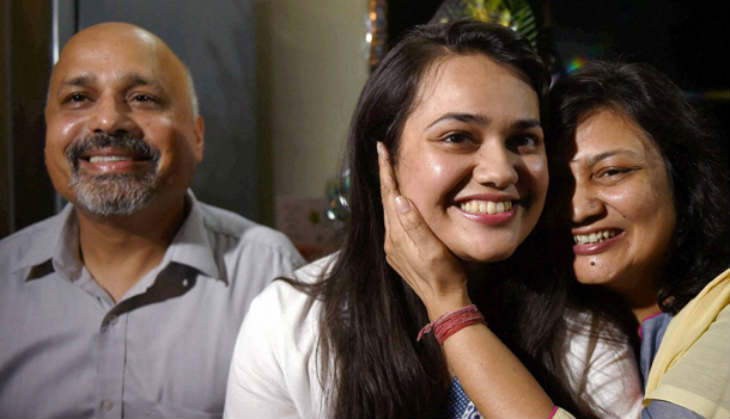 The UPSC 2015 results were finally declared on Tuesday, 10 May. And along with it came the name of the toppers.
Delhi-based Tina Dabi emerged the first rank holder of UPSC, followed by Aamir Ul Shafi Khan from Jammu & Kashmir and Jasmeet Singh Sandhu, also from Delhi.
A total of 1078 candidates have been selected, while 34 candidates have been provisionally recommended.
Here's a quick look at the toppers and the news-makers:
1. Tina Dabi: Rank #1
This 22-year-old lady topped the UPSC exam in her very first attempt. A graduate from Delhi's Lady Shri Ram College, Dabi plans to work with the Haryana cadre.
"I always wanted to work in a challenging state. That is why I chose Haryana. We all know the sex ratio of the girl child is less than that of boys, and that is why I would like to contribute my efforts for the empowerment of women there," she said.
Dabi's mother is a former Indian Engineering Service (IES) officer while her father currently works in IES.
2. Athar Aamir-ul-Shafi Khan: Rank #2
For 23-year-old Khan, son of a school-teacher, it's the second year to rejoice. Khan had cracked UPSC 2014 and is currently in the Indian Railway Traffic Service (IRTS). "I joined but IAS was my first love and I planned to do both - join the training and appear again," he said.
Based out of Anantnag in Jammu and Kashmir, he is the second person from the state to achieve such success, after Dr Shah Faesal, who topped the 2009 exams.
"I have opted for Jammu and Kashmir cadre also. I will be happy in case I get a chance to work there. I think there is a lot of scope to fulfil aspirations of people of my state," he said.
3. Jasmeet Singh Sandhu: Rank #3
Delhi-based Sandhu had coaching for just a month and prepared for the UPSC exam on his own. This 28-year-old is already working as an assistant commissioner with the Indian Revenue Service (IRS). This is his fourth UPSC attempt.
4. Artika Shukla: Rank#4
A doctor from Varanasi, Shukla cleared the UPSC exam in her very first attempt. This 26-year-old has pursued MBBS from Maulana Azad Medical College and is currently doing her Doctor of Medicine (MD) in pediatrics at Postgraduate Institute of Medical Education and Research (PGIMER) in Chandigarh.
5. Kumbhejkar Yogesh Vijay: Rank #8
This is Vijay's third UPSC attempt. An electrical engineer from IIT, this 30-year-old is currently undergoing IFS training at Hyderabad. He cleared UPSC 2014 and was ranked at 146.
With PTI inputs