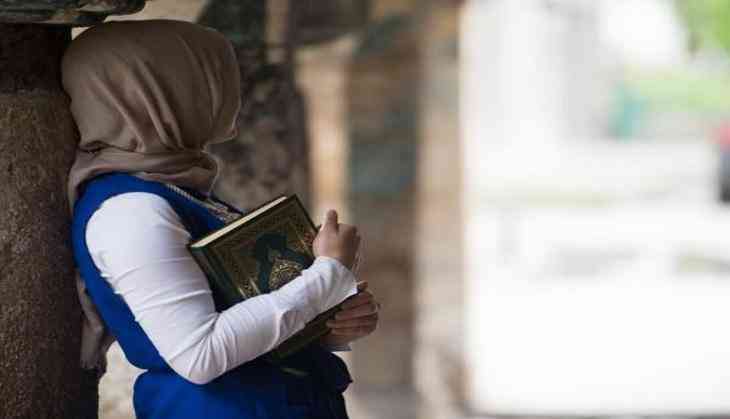 NTA is conducting its UGC National Eligibility Test (NET) December Examination from 18th December to 22nd December 2019.
The exam is being held all across the country but, during the examination, a shocking incident took place in Goa where a 24-year-old Muslim girl was not allowed to appear for the exam in Panaji.
She didn't allow to appear for the 18th December exam because she refused to remove her 'hijab' (headscarf).
As per the officials, taking personal belongings inside the exam hall was not allowed so as to prevent cheating at the examination hall, also from the security point of view.
On the other hand, the examinee named Safina Khan Soudagar alleged that when she arrived at the exam centre in Panaji for her 18th December exam then, a supervisor asked her to take off her hijab.
When she refused to follow their instructions then, he didn't allow her to sit for the exam, Safina told reporters.
She reached at the exam centre at 1 pm on 18th December and waiting in queue for the entrance checking where the identity of a candidate is being checked.
The examinee claimed that when her turn came for checking her documents then, the supervisor looked at her and then, asked her to remove her headscarf and said she will not be allowed to appear for the exam with her hijab.
In a reply, she said that 'i cannot remove it because it is against their religious belief.'
Khan alleged that he began arguing with her and consulted to a senior woman who standing next to him.
Khan was also asked to show her ears so to confirm her identity on the photograph. She was ready to show her ears and asked the officials to direct her to the washroom so that she could re-adjust her hijab.
She alleged that officials refused to take her to the washroom. 'Removing hijab in public is against my Islamic belief because there were a lot of men around," Soudagar said.
After this, she was informed that she would not allow appearing for the exam with her headscarf. Therefore, she didn't enter the exam hall and chose to keep her religious faith above her academic loss.
Safina also claimed that she had visited the website and read all the rules given on the website, where no dress code rule was mentioned.
As per senior official of the Directorate of Higher Education in Panaji said that not only hijab but also mangalsutra or any other accessories are not allowed to take inside the exam centre to prevent cheating during the examination.
Watch Video:
Also Read: UGC NET Exam 2018: Less than a week left for December exam; last minute tips that should not be ignored