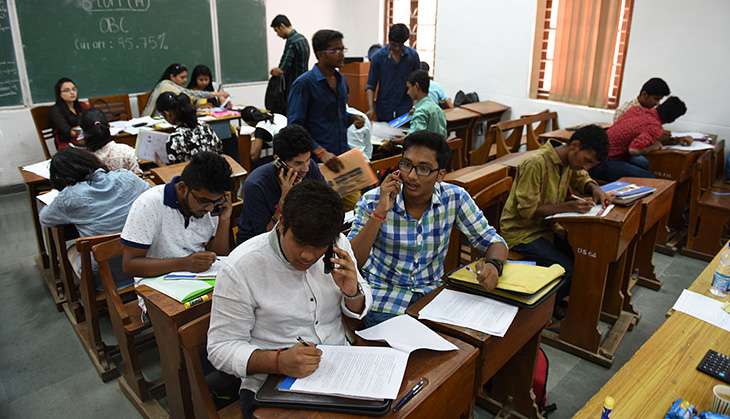 The Council of Indian School Certificate Examination (CISCE) is pondering mulling over the "no-detention" policy amendment. CISCE conducts ICSE and ISC examinations across the country.
At the Central Advisory Board for Education (CABE) meeting last month, which was chaired by Union HRD minister Prakash Javadekar and attended by education ministers from all states and union territories, it was recommended that the "no-detention" policy in the Right to Education Act will be amended and students from Class 5 onwards will have to undergo exams in order to graduate to the next level.
According to a report in The Times of India, Gerry Arathoon, chief executive and secretary, CISCE, said that the Council might start a cumulative assessment system, which will include evaluation on a constant basis, for Class 6 to 12.
"The council will advise all affiliated schools to re-introduce a detention system from Class 6. If it is a national policy, uniformity has to be maintained. We feel there should be a detention system in place," he said.
"Teachers should be able to evaluate students instead of the current practice where everyone is promoted up to Class 8," Arathoon stated, adding "If one state government agrees to abolish the no-detention policy and another decides to keep it, there will be no parity in the functioning of schools under CISCE. Moreover, there was a detention system in place before the RTE Act was promulgated."
Even though the Council does not enjoy the right to direct the schools' functioning and can only affiliate the institutions, the CISCE "can always advise," Arathoon said.
- PTI