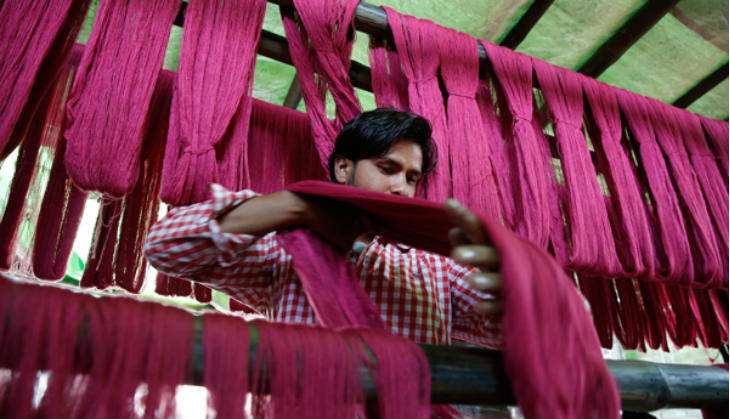 The government has announced plans to set up India's first textile university in Surat, Gurjarat.
The state government is all set to invest about Rs 800-900 crore in the project. Construction for the university will start early next year and the university is expected to be operational within the next one-and-a-half years.
The varsity aims at providing all kind of support to the textile industry - including in the fields of technology, research and development (R&D) and skilled manpower, to name a few.
"The first textile university of India will be setup in Gujarat. Land has been identified near Surat. Gujarat government will provide funds worth Rs 800-900 crore for the development of the textile university," said Chandan Chatterjee, director of the Centre for Entrepreneurship Development (CED), a Gujarat government organisation, told Business Standard. The university will build over a 250-acre land in Surat.
"Our aim is not to just fulfill academic requirements of textile industry. This will serve in a many ways like support in R&D, policy making skill manpower training and all. For that we will tie up with various centres of excellence and other national and international institutes as per the requirements," Chatterjee further said.