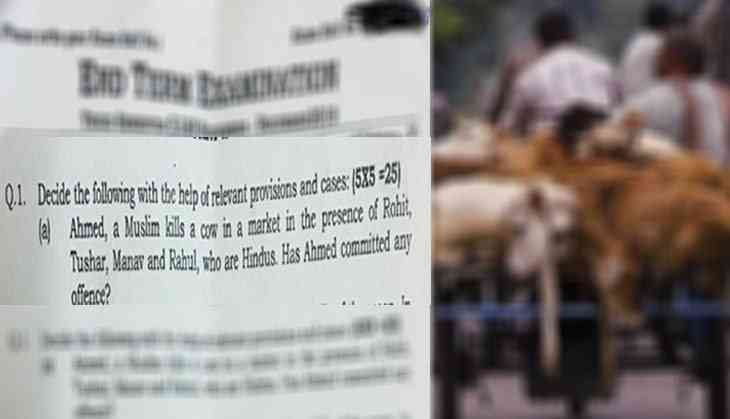 The politics over Hindu-Muslim in India has always been a controversial issue. The country has been divided on the basis of religion, caste, gender and creed. However, the politics over cow killing has created a stir in the country and also some states ban over the beef sale in their states.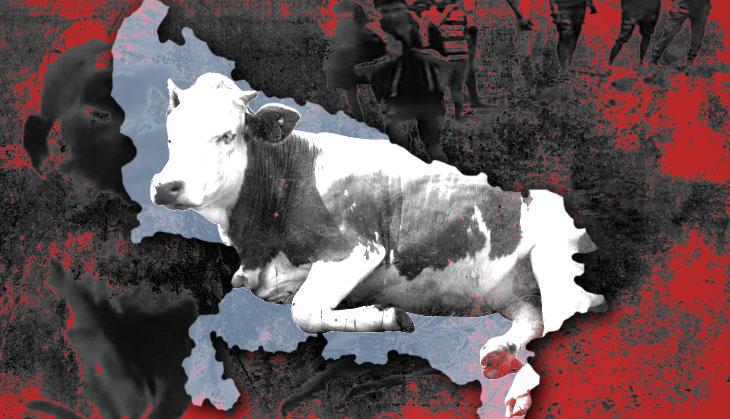 Now, the Guru Gobind Singh Indraprastha University (GGSIPU) has sparked the controversy while asking the question on cow killing in India in its examination. Yes, the prominent university has conducted its end-term law examination for third semester November-December 2018 and in which the question on the cow was asked which has raises the question on the country's education system and also given a shock to the students.
On 7th December 2018, IP university had conducted the Law of Crimes-I exam in which it has asked the question on religion.
However, the exam paper went viral on social media and the university has been criticised for such a question.
The varsity asked in the exam that "Ahmed, a Muslim kills a cow in a market in the presence of Rohit, Tushar, Manav and Rahul, who are Hindus. Has Ahmed committed any offence?"
The picture of the question was shared by Bilal Anwar, an Advocate in Supreme Court of India on his Twitter handle on 9th December.
See his tweet:
Here is a new normal, De-humanising an entire community, A Law College at Narela, NCR's Third Semester Question Paper pic.twitter.com/qCSEloSUac

— Bilal Anwar (@bak_bilal) December 9, 2018
After seeing this image, the social media users filled with anger and started giving their reactions.
Check out Twitterati reactions:
There show be option in Answer.
1. Lynch the person
2. Kill the area Police Inspector
3. Make riot in city
4. Call Indian Media to defame whole community

— TRUTH (@HRWTruth) December 10, 2018
India was always like this. Not sure where you live. These views were always harboured by the majority.

— Government of Kashmir In Exile (@jammukashmirgov) December 10, 2018
What are they turning this country into?? Its unbelievable how a few evil minded people can turn communities against eachother and they are ensuring that no one is left behind, not even students

— Farhana (@FarhanaCvg) December 10, 2018
@cpjcollege
Is this what you are making the young legal minds to feel normal about? categorically referring communities in your question papers?

— Bilal Anwar (@bak_bilal) December 9, 2018
There is one difference though. Despite all wrongs with Pakistan, Hafiz Saeed can't become PM (or chief minister of any province for that matter) by popular vote.

— Ismail Sultan (@ismail_sultan) December 11, 2018
It is a nation's shame when such questions are asked in the Sem III of LLB.

— Dinesh Divekar (@dineshdivekar) December 10, 2018
What's your take on this??.. Comment..