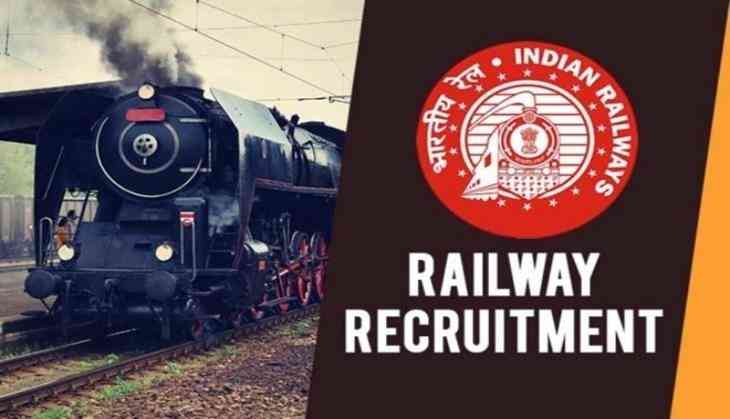 The Railway Recruitment Cell (RRC) has released the application status for RRC CEN 01/2019 recruitment on 25th July 2019. Candidates who have applied for the vacancies for Group D posts can check the status of their application.
In Railways short notification, RRB clearly stated that the status of application status for RRC Group D can be checked via online mode only and it can be accessed on the 16 official regional websites of RRB.
To check the application status, candidates can check their application at the following websites:
RRB Ahmedabad, RRB Chennai, RRB Allahabad, RRB Guwahati, RRB Bhopal, RRB Mumbai, RRB Bilaspur, RRB Ranchi, RRB Ajmer, RRB Gorakhpur, RRB Bangalore, RRB Kolkata, RRB Bhubaneshwar, RRB Patna, RRB Chandigarh, and RRB Secunderabad.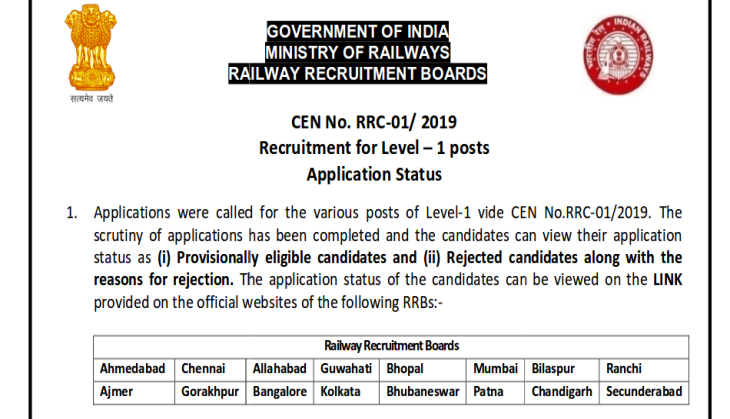 Also, the scrutiny of application form for Group D exam has been completed, therefore, the RRB will soon to conduct the examinations for the RRC Group D exam.
Meanwhile, candidates can check the status of their application form from July 25 to July 31, 2019.
As per the expectations, Railway Recruitment Cell is likely to conduct the Group D posts exam in between September and October 2019. With the releasing of the application status, it is all clear that RRB will be going to fill up more than 1 lakh vacancies.
Note: To read the complete notification released for RRC Group D, click here.
Also Read: RRB NTPC Admit Card 2019: Railways is all set to release CBT 1 exam e-hall tickets soon