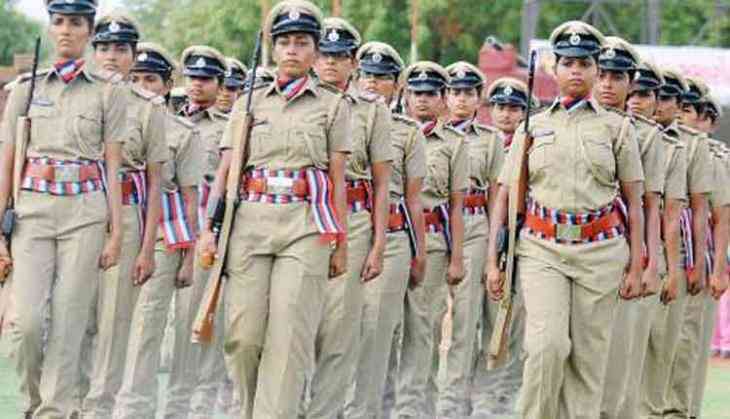 It must be a piece of good news for women who want to take some challenges in their life and also want to join government jobs as Indian Railways will soon to release 9000 vacancies for the post of Constables in Railway Protection Force.
The Central government has decided to fill 50 percent seat out of 9,000 vacant seats for the post of lady constable in the upcoming recruitment drive of Railway Protection Force (RPF).
During Rajya Sabha question hours on Friday (28th June), Union Minister Piyush Goyal said, ' The Centre would fill up 50 percent of the 9,000 vacant constables posts.'
"At present, the percentage of lady constables in RPF is 2.25 percent. Keeping this in mind, the Prime Minister gave a direction for recruitment. We are going to recruit 4,500 lady constables, 50 percent of the total vacant posts notified," Railways Minister Piyush Goyal added.
रेलवे में कांस्टेबल और सब इंस्पैक्टर के लगभग 9,000 पदों के लिये जो रिक्रूटमेंट आ रहे हैं, उसमें से 50% महिलाओं को लिया जायेगा : @PiyushGoyal

— Piyush Goyal Office (@PiyushGoyalOffc) June 28, 2019
रेलवे में कांस्टेबल और सब इंस्पैक्टर के लगभग 9,000 पदों के लिये जो भर्ती की जाएगी, उसमें 50% महिलाओं को लिया जायेगा।

यह महिला सशक्तिकरण को सुनिश्चित करेगा, तथा इसके साथ ही रेलवे सुरक्षा बल में उनके प्रतिनिधित्व को भी बढ़ाएगा। pic.twitter.com/UKIcIBWMvD

— Piyush Goyal (@PiyushGoyal) June 28, 2019
Goyal also wrote, "The work of Railway Protection Force (RPF) is to take care of railway's infrastructure, trains, stations, etc. Government Railway Police (GRP) comes under the state government that looks after law and order. In the past two years, we worked successfully on the issue of women's safety and prevented small children from being misused and misguided."
Minister @PiyushGoyal's answer in Rajya Sabha to the question regarding Recruitment of lady constables in RPFhttps://t.co/BlzgGSRN0F pic.twitter.com/Rg50gpNhow

— Piyush Goyal Office (@PiyushGoyalOffc) June 28, 2019
Union Railway Minister Piyush Goyal replied to the questions asked on the recruitment of Lady Constable:
'Adequate number (1769) of lady constables are available. However, to increase this number further, in the recruitment which started in the year 2018, out of 8619 and 1120 vacancies notified for Constables and Sub-Inspectors respectively, 4216 and 301 vacancies were respectively reserved for women. This process likely to be completed soon and this will further increase the number of lady constables and officers in Railway Protection Force.'
Also Read: Railway Recruitment 2019: Railways to release over 2 lakh new vacancies, says Piyush Goyal