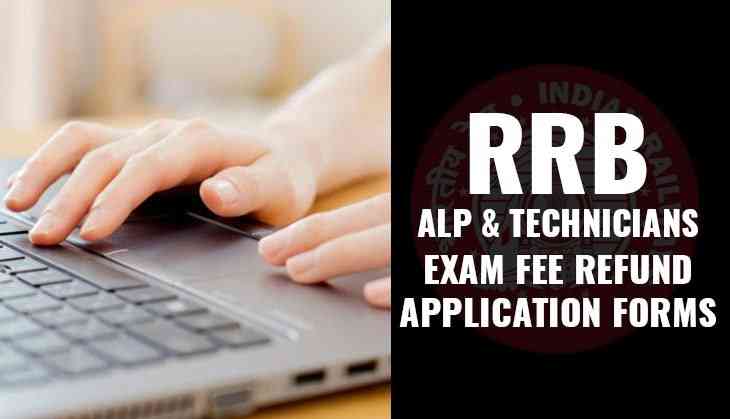 The Railway Recruitment Board (RRB) has activated the link for the fee refund for candidates who had applied for the RRB first stage CBT for the post of ALP and Technicians post from today onwards.
Therefore, all the interested candidates can claim for their application fee. Earlier, RRB has scheduled to refund the application fee from 18th December 2018 later, it has extended to 21st December 2018.
However, this facility is for those aspirants whose refund process was failed due to the incorrect information about their banks like incorrect account number, wrong IFSC code of the bank branch and etc.
Candidates are advised to fill the refund application form correctly on given on the official website of RRB before the last date i.e. 25th December 2018.
Earlier, RRB has released the notification and said, ' The application fee refund transaction initiated by the RRBs is still under progress and is likely to be completed for all candidates by December 20, 2018. Accordingly, the link for correction of Bank Account details for the candidates whose refund transaction has failed will be live from December 21, 2018.'
However, candidates should keep in mind that before filling the details you must be 100 per cent sure that the details of your bank account that you are filling are correct or not, otherwise, you will miss the opportunity to get the fee refund.
Those candidates will qualify the ALP and Technicians exam will be recruited for 27,795 Assistant Loco Pilot posts and 36,576 various posts of Technicians. Meanwhile, the revised results of RRB Group C (ALP and Technician) examinations has been released on the official website.
The second stage exam will held on 21st January, 22nd January and 23rd January 2019.
Watch Video:
Also read: UP Teacher Recruitment 2019: Last date for Assistant Teacher application process extended; know the new schedule