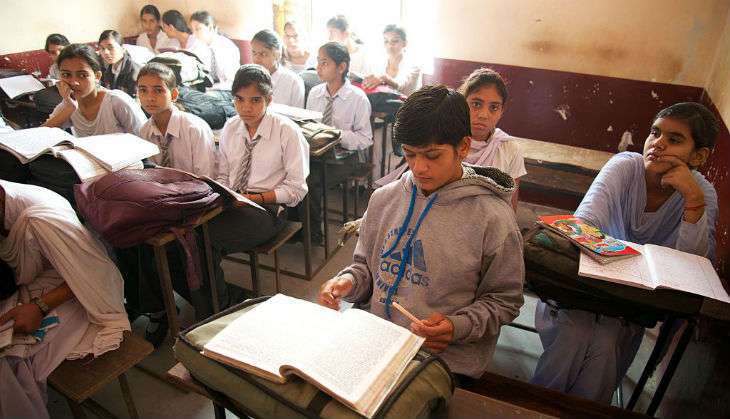 The Ministry of Human Resource Development (MHRD) is yet to take a call on making the CBSE Class 10 Board examination compulsory.
"The matter of Class 10 exams lies with the CBSE, which is under the HRD ministry. We will soon take a decision in this regard separately," Union HRD Minister Prakash Javadekar said, adding that all state boards currently conduct their own Class 10 board exams.
If reintroduced, the Class 10 Board exams will be held in 2018. "Students will be given enough time to prepare," he said.
The Class 10 board exams were scrapped six years ago in a bid to reduce the stress levels among students. However, recent surveys revealed that less than 4% parents opted for the exam in 2016. Concerns have also been raised about the declining academic standards of candidates.
Also Read: Sisodia calls CABE meeting data-based 'report card', says it's not tackling vital issues
On the no-detention policy, Javadekar said that states are free to hold exams at Class 5 and Class 8 levels. If states decide to bring back the exams, students will receive a second chance at re-examination in July, he said.
Sources told Catch that most states openly opposed the no-detention policy at the CABE meeting.
"It's been agreed that Centre may bring in suitable amendment which will give states the freedom to review the no-detention policy," Javadekar said.
The decision was taken at the Central Advisory Board of Education (CABE) meeting in New Delhi on Tuesday. With recent surveys pointing at deteriorating learning outcomes, the CABE meet agreed that learning outcomes should be codified and be made a part of rules of RTE.
A set of guidelines or yardstick will be issued which define the standards of reading and writing at each level of schooling. The Union minister said that all stakeholders - including teachers, schools, state governments, etc - need to be accountable for improving learning outcomes.
The task of training about 5 lakh teachers will be completed in the next five years. It was also decided to constitute a sub-committee under Deputy CM and Education minister of Telangana Kadiyam Srihari to look into issues of girls' education.