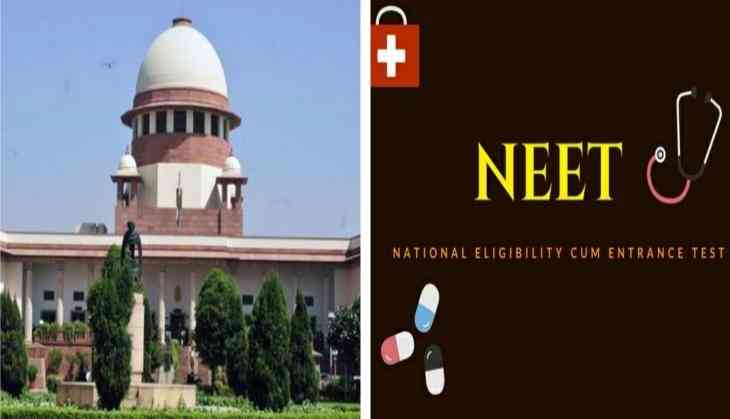 Candidates who are going to appear for NEET exam, going to get a sigh of relief from the decision announced by a Constitution Bench of the Supreme Court of India on 7 March. As CBSE has released the notification regarding the NEET ( National Eligibility cum Entrance Test) exam that Aadhaar card is mandatory for the student's identification.
Now, SC has cleared to CBSE that it can not insist on Aadhaar-only identification for NEET exam and also for other all India exams. The decision was majorly taken by the five-judge Constitution bench headed by Chief Justice Dipak Misra. The bench also directed Central Board of Secondary Education to upload the information on its official website.
However, UIDAI (Unique Identification Authority of India) has also told the apex court that it has not authorised CBSE cannot take the Aadhaar number from the students to get themselves enrolled for appearing in the NEET 2018 examination.
UIDAI's remark came on a plea by candidate challenging the decision taken by the CBSE for mandatorily the Aadhaar card as students identification who are going to appear for the NEET 2018 examination. The plea was dismissed by the Gujarat High Court on 27 February. Therefore, the appeal was made in Supreme Court.
Also read: NEET 2018: CBSE clears that its job is to conduct exam and not to decide the eligibility criteria