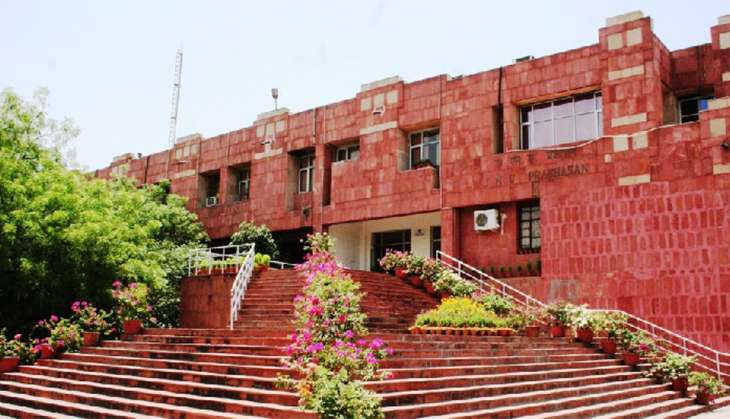 The Jawaharlal Nehru University (JNU) students' union, on Monday, asked the institute authorities to speed up and ensure "free and fair trial without intimidation of the witnesses" in a statement.
Najeeb Ahmed, student of MSc Biotechnology (first year) at JNU and an AISA activist, went missing under mysterious circumstances on Saturday night. Najeeb, a resident of room 106 of Mahi/Mandavi hostel allegedly had an altercation with a few ABVP students that night.
"There are concerted efforts to communally polarize the campus and spread rumors about the incident. We feel it is pertinent to report the facts of the incident to dispel this rumour mongering being done by ABVP," said the release.
Also Read: JNU student Najeeb goes missing after fight with ABVP members
At around 11:30 pm, three students went to Ahmed's room while campaigning for hostel elections when a scuffle broke out between two of them.
"Hearing noise and commotion, when the residents of Mahi reached Room no 106, they witnessed three students assaulting Najeeb. At this juncture, the residents seeing a group of students howling and coming towards Room No 106, for security concerns, locked Najeeb in his room. The G4S security personnel have upon reaching the hostel opened the door. Despite the presence of security personnel, some 10-15 students brutally attacked Najeeb. After the attack, the residents again locked Najeeb in the washroom and blocked the entrance, waiting for the Hostel warden to reach. As the senior warden, Dr Sushil Kumar reached the place, they started moving to the Warden's office in the ground floor. Despite the presence of the senior warden and G4S security, Najeeb was criminally intimidated, communally targeted and physically assaulted by the same group of students on the way to the warden's office. The JNUSU President and other hostel residents who had come to stop the attack were also assaulted by the same 10-15 group of students," stated the release.
The release further claimed that Najeeb was threatened in front of institute authorities.
A case under Section 365 under IPC has been registered at the Vasant Kunj North police station on the basis of a complaint by Najeeb's parents, police said.