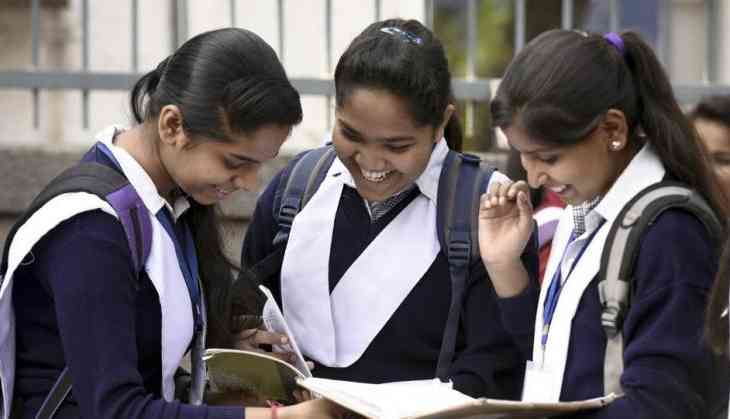 The Central Board of Secondary Education, CBSE Class 10th, 12th board examninations for the academic 2018-2019 date sheet has been released and is available on official website cbse.nic.in. The board examinations of 12th Class are beginning from February15th and Class 10th Board Examinations are beginning from February 21, 2019.
According to the date sheet, the core examinations for Class X and XII would commence from March 1, 2019. Students can download the complete date sheet from the official site. Date Sheets are also available on cbse.nic.in. However, due to heavy traffic, the official website may not responds smoothly.
In the official circular released by the board on cbse.nic.in, the board states that, CBSE "Date Sheet of Boards examination is prepared based on the subject combinations opted by the students of Class-X and Class-XII. It has been observed that this year students have opted about 30,000 combinations of subjects in both the classes. This year, as Board has also decided to conduct the examination of skill subjects in latter half of Feb, 2019, efforts were made to declare the Date Sheet at the earliest. CBSE has finalised the Date Sheet of Boards examinations of Class-X and Class-XII and the same has been hosted on website for the information of stakeholders for their information and necessary action."
As per official statement, CBSE 12th Board Examination Core exams would commence from March 2, 2019 with English Elective. The Physics paper is reportedly on March 5, 2019 and the exam will conclude on April 3.
As for Class 10th Board Examinations, the examinations would begin on March 2 with Information Technology. CBSE Class 10th Mathematics examination is on March 7th, 2019. All the exams will be conducted in the morning session (10.30 am to 1.30 pm).
Also read: RRB Recruitment 2019: Jobs under 7th Pay Commission with several benefits; click to apply now
CBSE Class 10th date sheet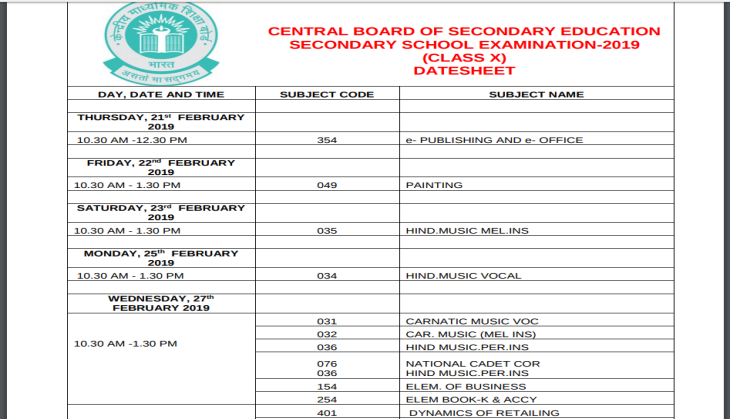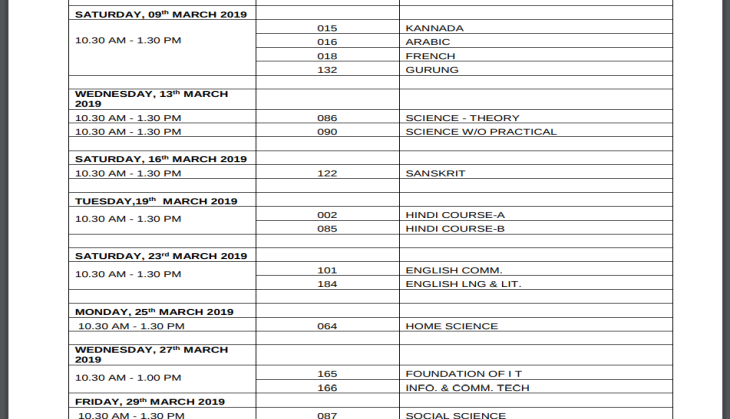 Class 12th Schedule