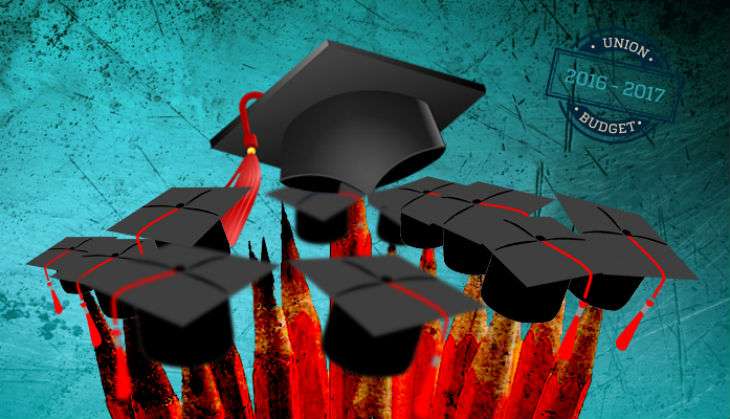 On 3 June, the Ministry of Human Resource Development digitally launched several Rashtriya Uchchatar Shiksha Abhiyan (RUSA) projects across ten states.
Projects worth Rs 8,115 crores have been approved under the RUSA. According to reports, infrastructure grants will be provided to 115 universities and 1,183 colleges. Eight cluster universities have been launched under the RUSA.
"The RUSA aims at strengthening infrastructure and ensuring quality higher education in states. The idea is to ensure quality education is given to every student in every states," HRD minister Smriti Irani said in a video-conference.
Here is a quick look at some top announcements made during the live webcast:
The centre will establish 10 start-up incubators in higher educational institutions to encourage young entrepreneurs.
The central and state governments will collaborate with top institutions like the University of Edinburgh, the University of Georgia Tech, to design the curriculum for the fields of social sciences, sciences, mathematics, engineering.
Language laboratories will be set up in Mizoram.
Education loan limit will be increased to Rs 7.5 lakh in Jharkhand.
A computer lab and library will be set up at women's college in Gharwa district of Jharkhand.
An e-content learning module will be set up at the Savitribai Phule University in Maharashtra.
A model degree college will be set up at Rajnandgaon in Chhattisgarh. Model degree colleges will also be inaugurated at Andhra Pradesh and Odisha
Kashmir University will receive an upgrade in higher education systems and college facilities including labs - in a bid to promote research work in Botany.
Institutes in Telangana will get a gender sensitisation course, including the creation of gender atlas - aimed at encouraging more women to study.
Higher education institutes in Sikkim will get an exclusive admission portal.
During the video-conference, the HRD minister also announced that every institution must have 20-25% adjunct faculty. The faculty must be from relevant industry so as to provide hands-on training to students.