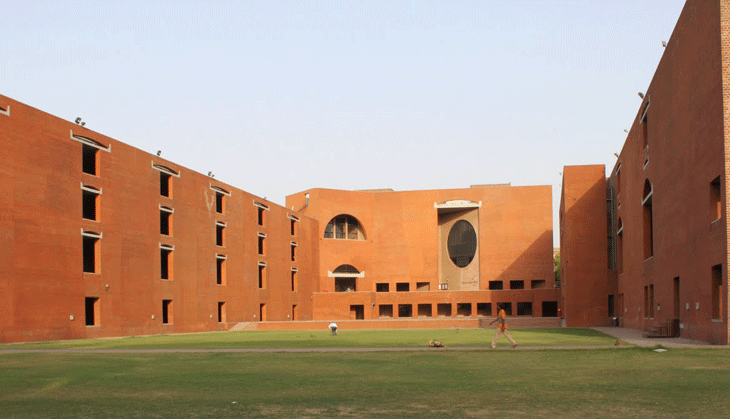 IIM Ahmedabad Prof G Raghuram likely to be next IIM Bangalore director
p { margin-bottom: 0.25cm; line-height: 120%; }
Professor G Raghuram, a faculty at IIM Ahmedabad, is likely to be the next IIM Bangalore director.
Sushil Vachani, the previous director of IIM Bangalore, quit about nine months.
According to emerging reports, Human Resource and Development (HRD) minister Prakash Javadekar has indicated his preference for Raghuram.
The HRD Ministry, under the then minister Smriti Irani, had failed to decide on extending Vachani's tenure as the IIM Bangalore director. This led to Vachani resigning from his postion in March 2016, three months before his tenure expired. He went back to teach at Boston University School of Management, where he was previously teaching.
Raghuram, has been a faculty at IIM Ahmedabad since 1985. Currently, he is Professor and Chairperson of the Public Systems Group at IIMA. He was also the Dean (Faculty) at IIM Ahmedabad from September 2013 to December 2015. Previously, he's was the Vice-Chancellor of the Indian Maritime University and Indian Railways Chair Professor. He specialises in infrastructure and transport systems, and logistics and supply chain management. He has published over 35 refereed papers in journals and written over 155 case studies. He has published six co-authored books.
He has recieved the 'Academician of the Year' by the Chartered Institute of Logistics and Transport in 2012 and 'Lifetime Achievement Award' for contribution to logistics and infrastructure by EXIM News in 2014.
The file, with the panel of three candidates along with the minister's preference, has been despatched to the Appointments Committee of the Cabinet. The committee's final approval is pending, reported the Indian Express. ede