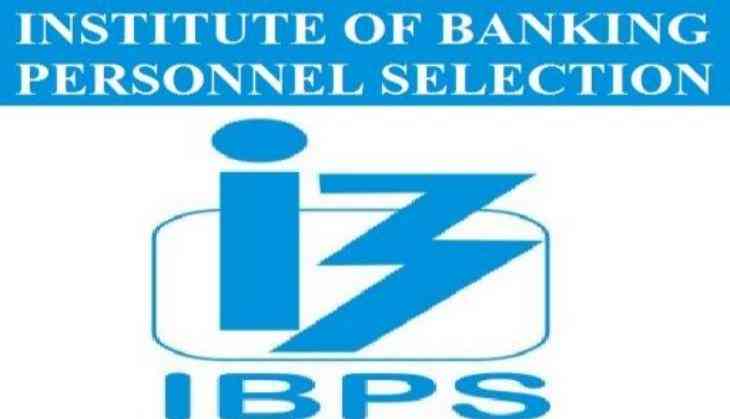 IBPS clerical preliminary exam was held on 2nd, 3rd, 9th & 10th December 2017. The exam was conducted through out the various centre in the country.
As per the reports, the IBPS Clerk prelims exam result will be declared before 2018. Every student is waiting for the time when their obtained score in the examination will be announced. For passing the prelims exam every student required to obtain a minimum score in each test of prelims. On the basis of the score of the particular area wise vacancies, cut-offs will be decided and, then only, a candidate will move for the next stage of the exam i.e. Mains exam of IBPS Clerk.
According to the experts, the exam level was moderate and according to that expectations are made about this year cut-offs. Because it's not easy to predict the cut-off marks at this stage but certain presumption have been chalked out by the experts about this year cut-off.
The IBPS Clerk cut off depends on the following factor:
1. A number of applicants who appeared for the exam.
2. A total number of vacancies announced for the exam.
3. The level of complexity of the exam

To calculate the IBPS Clerk cut off of 2017, there are two methods- overall category wise as well as section wise. A candidate will only be qualified if he clears these two steps. So it means aspirants have to qualify the above stages to clear the first stage of the post then only they will be eligible for the Mains exam.
Here's the expected cut off for the prelims result on the basis of Section wise and overall category wise of the exam: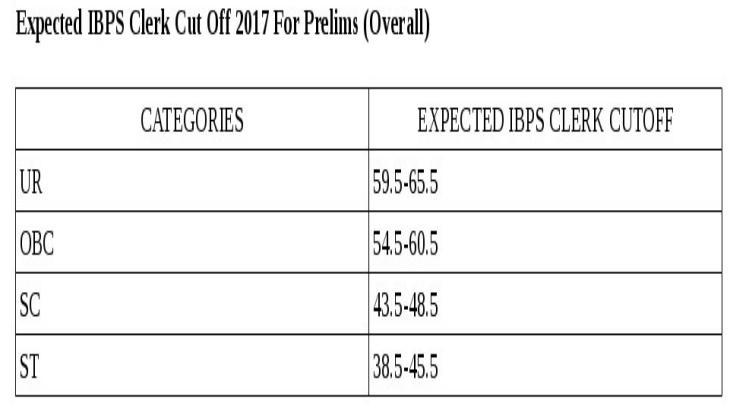 Also read: IBPS Clerk result 2017: It's Confirmed! Prelims result will be declared this week