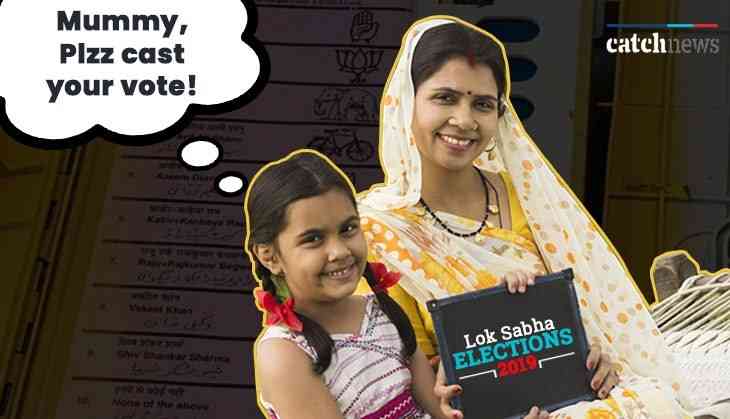 Lok Sabha Elections are just around the corner and political parties are busy in campaigning and rallies to woo the voters towards their sides.
Ahead of elections, voting campaigning also started in various schools which are awaring students about the fundamental rights to vote.
Therefore, an initiate has been taken by the school in Uttar Pradesh's capital Lucknow, which has decided to give extra marks to those students who would urge their parents to cast their vote on the day of Election.
Yes, you read right! The Christ Church College in Lucknow will allot extra marks to the final results of those students whose parents will go to cast their vote in the upcoming Lok Sabha Elections, which will begin from 11th April 2019 and conclude on 19th May 2019.
As per the leading news portal, 'ten marks will be added to those students whose parents will vote in the elections,' RK Chattree, principal of the school, said.
Besides, this motivation, the school has also put the banner on its gate which stated that voting is the expression of commitment and dedication towards the country.
'We appeal to all the parents to exercise their right to vote. The college promises to award 10 marks to the students' final result whose parents will vote,' notice reads.
However, several schools have also started taking initiatives to promote the voting in the general elections 2019.
Schools are going for marches, competitions and slogans which are inculcating the importance of a single vote among students and others, including this extra mark policy.
Also read: CBSE Class 10th Result 2019: It's official! Board to release high school results just after LS poll results