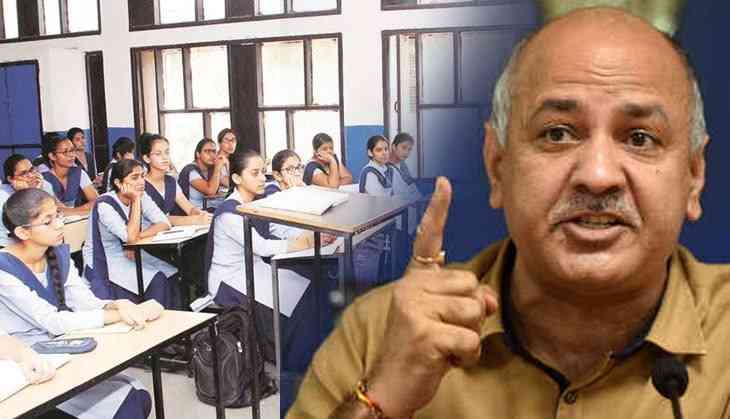 Delhi government will soon to start the remedial/special classes for Class 10th, 12th students. So, candidates who are studying in the government schools and facing trouble in some subjects then get ready to study this month.
As the Directorate of Education (DoE) has directed to all the government schools that they will have to take classes for the subjects in which the students are facing problems. The steps are taking so that next year board results will get improve.
Delhi Deputy CM Manish Sisodia has retweeted a clipping of a newspaper on his Twitter and said that the government schools will be closed for other classes but the students who want to improve their subjects in which they are weak for the next year board exam will have to go to their respective schools for extra classes.
मैथ्स, इंग्लिश, साइंस... जिसमे है उलझन, 28 दिसम्बर से 15 जनवरी तक लगेगी स्पेशल क्लास

🔺सरकारी स्कूलों में छुट्टी होगी, मगर बोर्ड के स्टूडेंट्स को इन छुटियो में आना जरूरी होगा

🔺सुबह 8 से 1 बजे तक और दूसरे फेज में 1 से 6 बजे तक क्लास होगी pic.twitter.com/mEFfDPGh9s

— AAP Express 🇮🇳 (@AAPExpress) December 12, 2018
Know when special classes will start:
The special classes for class 10th, 12th will start from 28th December 2018 and will be finished on 15th January 2019.
First phase: 8:00 am to 1:00 pm
Second phase: 1:00 pm to 6:00 pm
For Class 10th students:
The subjects that candidates will be taught for the next year board exam are as follow:
Mathematics
English
Science
For Class 12th students:
These subjects that Class 12th students will be taught in special classes are as follow:
Physics
Mathematics
English
With these special classes, the special attention will be paid on those students who are weak in studies. The government has also directed schools to take classes of those subjects in which students are weak or likely to fail.
As per the notice, it is compulsory that all teachers and the board students will have to go to school for classes.
Also read: Shocking! IP University asked if cow killing by a Muslim in front of Hindu an offence?