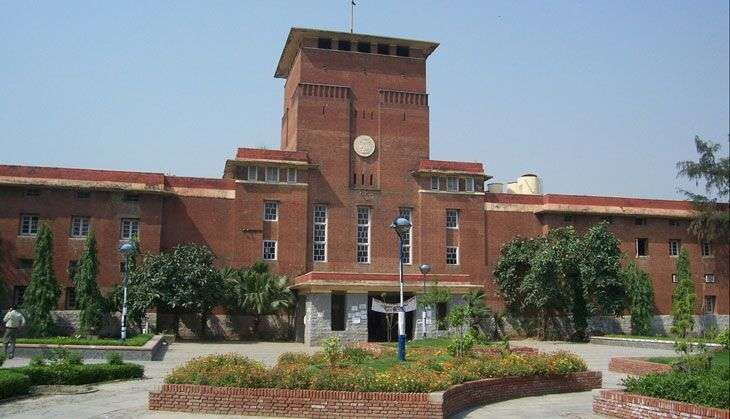 Demanding immediate regularisation of ad hoc and temporary teachers with correct roster and pay parity, several teachers from Delhi University went on a mass hunger strike from 9 am to 9 pm on 22 November.
"In many colleges, unlike the permanent staff, they have to teach more classes moving well beyond the 16-periods-per-week UGC norms. They are also allotted more examination duties than their permanent counterparts. This form of slavery is reinforced every four months at the time of their rejoining. In fact, such is the inhuman nature of exploitation that sometimes female teachers are forced to take classes only a couple of days after their cesarean delivery. Very often, teachers are humiliated by the college staff because of their ad hoc status and fearing for their job security, most of such humiliated teachers are unable to voice their resistance," said a release from Delhi University Teacher's Association (DUTA).
The speakers reiterated that the University has been violating its own EC Resolution of 2007 vide Clause II.V which stipulated that: "Whenever the vacancy arises for the duration of more than four months, the same may be filled up on temporary basis as per due process and procedure i.e. through a duly constituted Selection Committee."
"As a result, more and more meritorious and brilliant teachers are forced out of the University. The failure of the university administration to conduct permanent interviews on a regular basis also acts as a deterrent to attracting new talent to this profession. Teachers also emphasised on the absolute need to rework the roster of the University and its colleges according to the DOPT. orders on an urgent basis to ensure social justice. With the New Education Policy and HEFA looming large on the horizon, teachers expressed their apprehension about gradual shift to the era of privatisation and contractualism. The DUTA demands a one time exemption in form of regularisation of Ad hoc and Temporary colleagues with correct roster on an urgent basis," said Nandita Narain, DUTA president.
The teachers were protesting in front of DU VC's office.
Also Read: 1 lakh school students to take part in Delhi govt's energy conservation programme