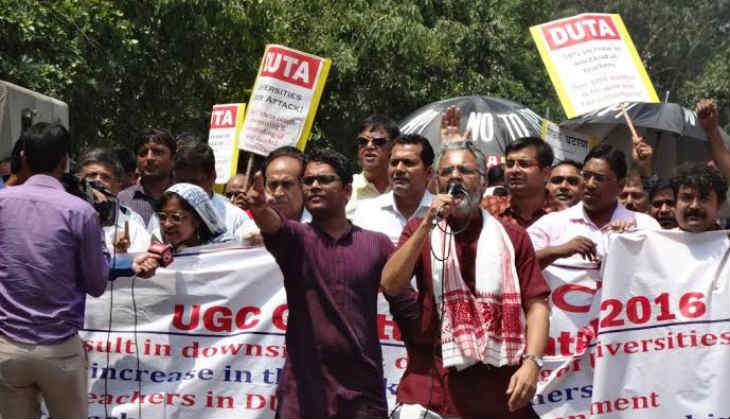 Demanding a complete roll-back of Performance Based Appraisal System (PBAS) and Academic Performance Indicators (API), Delhi University (DU) teachers led a protest march to UGC office on Thursday.
Calling it Kitab Rally, more than 1000 teachers walked from Feroze Shah Kotla Road, along Bahadur Shah Zafar Marg, to the UGC, holding books and publications in their hands.
The teachers are also demanding the immediate filling-up of 5000 vacant teacher posts.
"DU's drop in global rank from 254 in 2007 to 490 in 2015 coincides with the API and a host of other ill-conceived academic experimentations. Denial of promotions has effectively destroyed the parity between teachers and All-India Services where time-bound promotion is given," says a statement from Delhi University Teacher's Association (DUTA).
The DUTA will conduct its next executive meeting Saturday, 25 June, 2016.