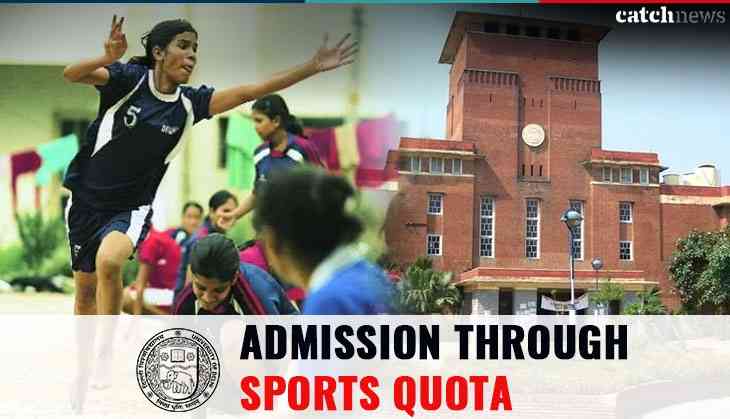 Candidates who want to take an admission to their dream university i.e. Delhi University through Sports quota then appear soon for the trial as it had already begun from 22nd June and will be concluded this week for such candidates.
According to the official website, DU has started the sports quota trail for 39 games for the admissions to undergraduate courses from 22nd June to 29th June 2018. As every college of DU offers 5 per cent admission seats through sports quota and extracurricular activities (ECA) quota.
Reportedly, there are 12,423 candidates who are belonged from sports quota will participate in the trails and the results for their luck will be announced on 9th July.
According to the director of DU's sports council, Anil Kumar Kalkal, ' there are over 1,700 seats for the candidates in sports quota.
Check out the instructions for the admission through sports quota:
All the applicants will have to reach for the trials in playing gear before 30 minutes. The time schedule for the trials of some games is at 7 am. However, the merit list for sports category students will be announced on 6th July 2018 after the document verification. After qualifying the exam, students can get the admission in their college from 6th July to 9th July 2018.
DU's sports council director said that the colleges will release the three admissions lists only when seats remain vacant.
Reportedly, the university will not be going to accept the state-level participation certificated from the candidates. However, the certificated will only be considered if a student secured any position in the specific game under the sports quota.
Watch Video:
Also read: UPSEE Counselling 2018: First round counselling process started for the admissions to engineering colleges; check the last date