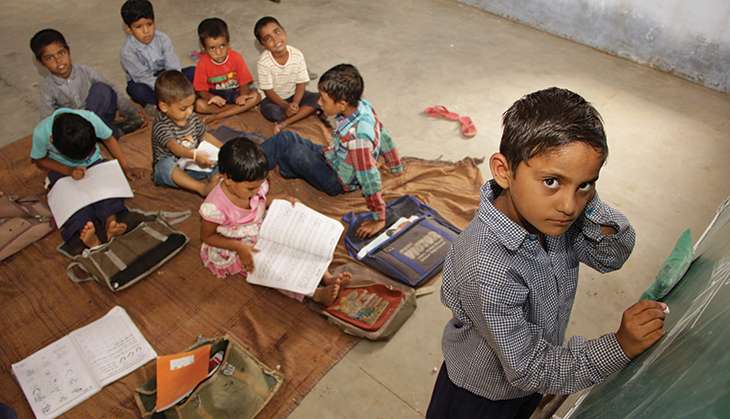 The Delhi government, on 9 December, revised the pay scale of guest teachers and also introduced casual leaves (CL) for them. The move is expected to affect over 17,000 teachers working in schools of the Directorate of Education.
The Cabinet, chaired by Chief Minister Arvind Kejriwal, cleared the proposal to pay the teachers with an assured consolidated amount on a monthly basis. Currently, there were being paid on a per day remuneration basis.
"Under the prevailing system, the highest salary a guest teacher could earn in one month was not more than Rs 17500. As per the revised pay scales, guest teachers who have cleared the CBSE's CTET will receive between Rs 32,200 and Rs 34,100 depending on the grade-level they are deployed at," said the education department
Salaries of guest teachers who have not yet cleared CTET has also been increased. They will, however, continue drawing a daily salary. "They will be given two opportunities to clear the CTET exam. Upon clearing the exam, they will also receive a monthly salary, as stated above," said the department.
The guest teachers are now eligible for casual leave, maternity leave or any other paid leaves too.
Under the new policy, the monthly pay scales of the teachers will be:
Assistant Teacher (Primary): Rs.32,200
TGTs: Rs 33,120
PGTs: Rs 34,100
Special Education Teachers: Rs 33, 120
Salaries of guest teachers without CTET will be:
Assistant Teacher (Primary): Rs 1000 /day or Rs 25,000/month
TGTs: Rs 1050/ day or Rs 26,250/month
Misc Teachers (Drawing, PET, Librarian, etc): Rs 1050/ day or Rs 26,250/month
Special Education Teachers: Rs 1050/ day or Rs 26,250/month
"Teachers are the most crucial stakeholders in the government's education machinery, and the success of the government's policies depend on them. They are builders of society and shapers of young minds. It is imperative that they be treated with the dignity they deserve and be rewarded for their unmatched contributions. This is one more step towards the Delhi Government's mission to upgrade the quality of education at government schools," said a release.