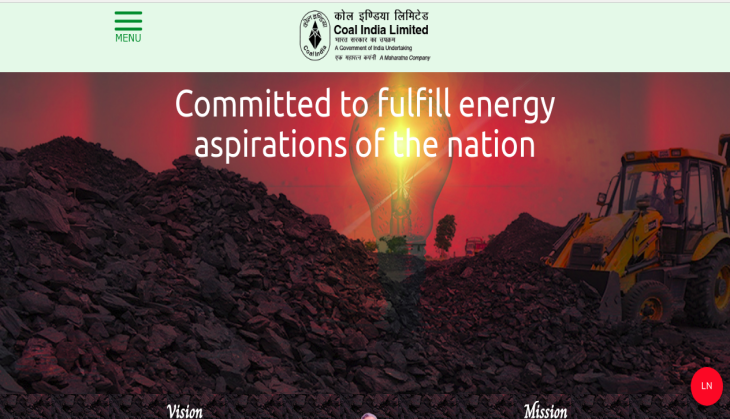 Coal India Limited (CIL) on Wednesday announced its one of the biggest recruitment drive which aims to fill approximately 9000 vacant positions. The vacancies are announced after Indian Railways expected to recruit over 2.5 lakh employees, reports said.
As per the reports of Zee Business, Coal India Ltd and its subsidiaries are planning to hire 9,000 people, out of which 4,000 reportedly belong to the executive cadre. However, official notification and other details for the post is yet to be announced, Therefore, candidates should keep their eyes on the official website of CIL.
In August 2018, CIL had issued warning to the job aspirants about a fake recruitment notification which was circulated on behalf of South Central Coalfields Limited. The fake job notification advertised to fill over 88 vacancies which aimed to fool many aspirants. However, CIL clarified the notification and called it fake.
Reportedly, the total vacancies released by CIL are more than seven times the number of vacancies released by CIL in the last fiscal, said senior official.
"Recruitment was pending for several years and we had a number of vacancies to fill up. This has resulted in the large recruitment drive," official told HT.
This huge recruitment drive has released as around 12,300 employees are retiring annually over the last three years which has created more vacant positions. Therefore, CIL need to release the recruitment drive on a large scale.
According to the reports, CIL will hire around 5,000 workers, while its other subsidiaries are planning to recruit around 2,300 technical hands. While another 2,350 employees will be hired as the part of the company's policy to recruit the family members of a staff who died during the job tenure or before retirement and around 400 people will be recruited in non-technical posts.
Note: To know the official updates about CIL upcoming recruitment drive, visit the official website of CIL at www.coalindia.in.
Also Read: UP Teacher Recruitment: Priyanka Gandhi attacks Yogi government for not filling over 2 lakh vacant posts