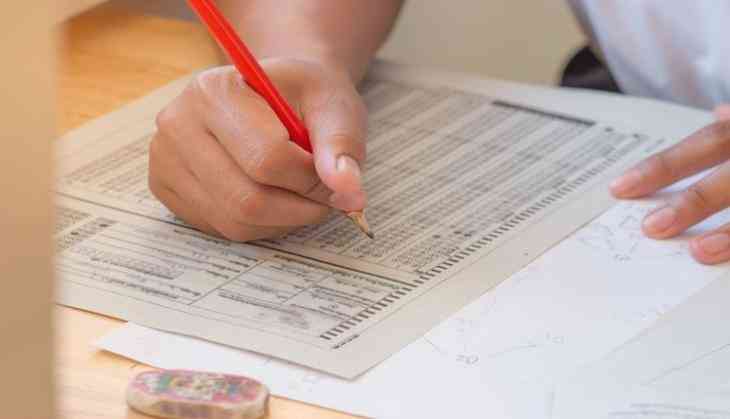 Centre has taken a big decision for the recruitment of the posts of Group B and Group C exams. The government has proposed to conduct a single phase examination i.e. Common Eligibility Test (CET) for the recruitment drives released for central government jobs. A single exam will be conducted by a special agency.
Personnel Ministry on Common Eligibility Test (CET):
"It is proposed to set up a specialized agency to conduct a Common Eligibility Test (CET) to shortlist candidates for appointment to Group 'B' non-gazetted posts, certain Group 'B' gazetted posts, Group 'C' posts in the government and equivalent posts in instrumentalities of the government," the Personnel Ministry said.
Minister of State for Personnel Jitendra Sing told PTI, "the proposed move will provide a level playing field for all regardless of their background besides being cost-effective both for those appearing in the examination and the government agencies conducting it."
"It is one of the many innovative steps taken by the government under the direction of Prime Minister Narendra Modi to bring in ease of governance and thereby ease of living," Singh told PTI.
However, the ministry has sought a response from various ministries/departments of the government of India, state governments/Union territories administrations and public/stakeholders.
As per the data provided by the government, out of the total 6,83,823 vacant positions in central government departments, there are 5,74,289 vacancies are for Group C posts, 89,638 in Group B and 19,896 in Group A category, as on March 1, 2018.
According to the current ongoing recruitment process, candidates who want to seek government jobs will have to qualify multiple stages involved in the selection procedure to the specific post.
The recruitment exam comprised of Tier 1, Tier 2, Tier 3, skills test and others.
Reportedly, over 2.5 crore government jobs aspirant appear in such a recruitment examination for around 1.25 lakh vacancies.
Notably, the Union Public Service Commission (UPSC) conducts civil services examination annually for the select of officers of Indian Administrative Service (IAS), Indian Foreign Service (IFS), Indian Police Service (IPS) and Indian Forest Service (IFoS), besides other Group A and Group B (gazetted) services.
Also, Staff Selection Commission (SSC) also conducts the recruitment exams to fill the vacanices in central government departments -- mainly to select staff for Group B posts.
-With PTI inputs
Also Read: 'National educational policy can address crisis in technical education': AICTE Chairman