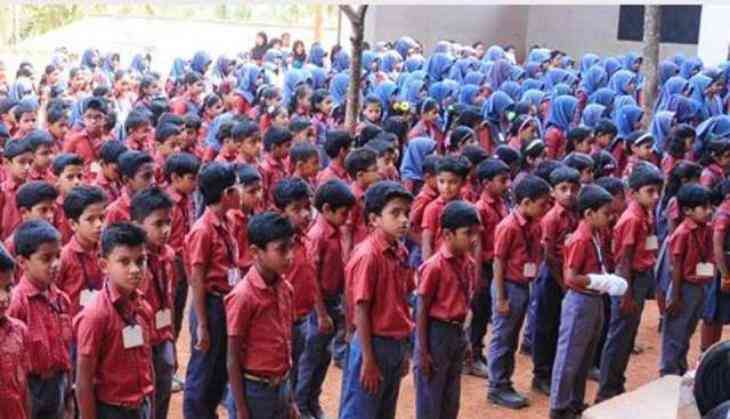 In a Bizarre rule of dress code of student, a school in Kerala's Malappuram district is facing flak for its uniform code for the students.
According to the reports of Hindustan Times, Al Farooque English medium school in Pandikkad is in headlines after the rule of student's uniform surfaced on social media.
Those students who are academically sharp in studies will have to wear white shirts and tops while the second category of average and under-performing students will wear red check shirts and tops.
The new rule was implemented in the new academic session which began in June.
Though, student's parents initially opposed the school's decision that brings disparity among the children.
"We were told the average students will yearn for white and work hard but we find it too discriminatory," said the mother of a student quoted by HT.
The parents did approach the Childline (a body working under the state social welfare ministry to ensure rights of children) officials who found the system highly discriminatory.
"When we asked the school principal he came out with a weird explanation that it will create a healthy competition and help students. He was not bothered about the psychological problem it triggered," said Childline district co-ordinator Anwar Karakadan.
In the wake of rising the discussions in media over this rule, the state education department has sought a detailed report from the district education officer.