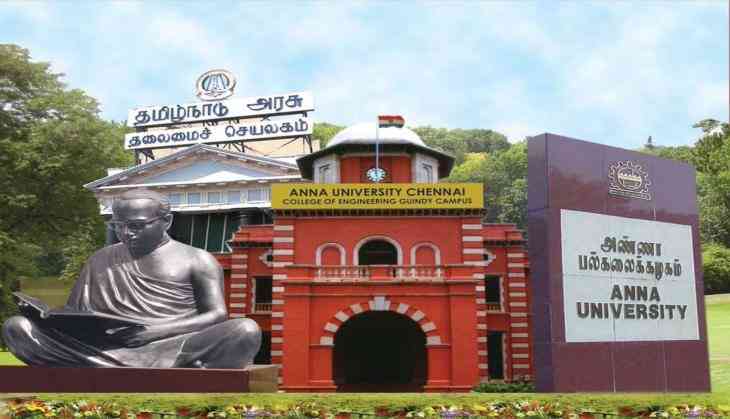 Anna University (Twitter)
The exams that were going to be held at Tamil Nadu's Anna University on 12 January 2018 have been postponed and the examination date has been scheduled after the Tamil Nadu's famous festival Pongal. Due to the festive season the exams have been postponed and will be conducted on 18 January 2018. This decision has been taken by the Tamil Nadu government.
The reason behind this decision is holidays that will be started from tomorrow i.e. 12 January. Earlier, the holidays were to start from 13 January but because of the occasion of Pongal, there will be five days holidays for all the schools and colleges in Tamil Nadu.
Therefore, Anna University's Controller of Examination, S Uma has declared to postpone the exam dates from 12th January to 18th January. Education Department Secretary has announced the holidays for all schools and colleges.