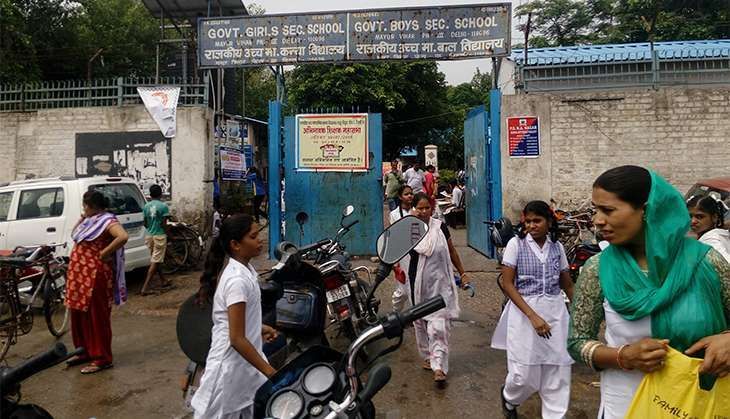 In a first-of-its-kind move, the AAP government in Delhi is planning to repair and whitewash all government school buildings and classrooms every year. The exercise will be carried out during summer vacations, when most schools are closed.
Proposed by Deputy Chief Minister Manish Sisodia, who also holds the education portfolio, the plan has been forwarded to the Secretariat, which will respond with a detailed plan and estimate of the entire exercise.
The plan is expected to be implemented by 1 May 2017.
Also Read: AAP government's second Mega PTM: A fresh report card
According to sources, Sisodia, during his visits to government schools, was unhappy over the condition of the buildings and wanted to create an amicable atmosphere for conducive classroom education.
"I have visited numerous schools over the past few months. In many schools, renovation of classrooms is complete, and that has significantly improved children's classroom experience. However, in many schools the infrastructure needs regular upkeep and maintenance. There are many schools that are in desperate need of whitewash both inside and outside the schools. Plaster peeling off and dampness in the walls is a common site," Sisodia said in an official note accessed by Catch.
"If schools are not well maintained it creates a very poor ambiance for the students in the school. An education institution has to create a positive atmosphere for the students," says the letter.
The repair and whitewash, to be done during summer vacations, will be completed by 1 July before schools reopen. The work will be outsourced to contractors. The secretariat is expected to come up with a detailed plan of how many contractors are required to carry out the entire exercise quickly and efficiently.
On Thursday, the Delhi government also announced a plan to open 3,000 preschools to improve pre-primary education. Ten pilot preschools, also known as early childhood development centres, will be launched within a month.
Also Read: AAP to launch 10 preschools soon; Here's a look at Delhi govt's ambitious 3000 Early Learning centre plan
The AAP government has been aggressively implementing various innovative initiatives under their Chunauti 2018 programme, which will attempt to reform the current school education system. Two of the latest initiatives include parent teacher meetings and 100% reading challenge.